7 Things You Have To Do In Guangzhou
Guangzhou is one of China's most thriving port cities and the third largest city in China; there are bound to be loads of places for you to explore. With Guangzhou's long history and throw in some breath-taking sites and sceneries, make it the city to visit when in China.
1. Symbol of Guangzhou
If you ask any Guangzhou native what the symbol of this city is, it most likely they will tell you Baiyun Mountain (White Cloud Mountain); this is one of the most famous spots of natural beauty in China. Go for an adventure and stay for the most breath-taking scenery of the city.
2. TV Tower With a View
Canton Tower is also known as Guangzhou TV Tower and stands about 600 metres high. Head to the top of the tower for a bird's eye view of the city. Not only is the view spectacular but inside the tower is filled with many fascinating stores and delicious restaurants with the best views of the city.
3. Place of Sacrifice
The ancestral temple of the Chen family or mostly known today as the Chen Clan Temple was the place for offering sacrifices to the ancestors back in the day. Now it serves its purpose as a Guangdong Museum of folk arts and crafts, conveying its architecture instead.
4. Top Eatery in the City
It is only right to try authentic Guangzhou dishes when you are in the city. Go for a spot of lunch at Panxi Restaurant, one of Guangzhou's top eating establishments. Here you should try authentic famous dishes such as perfectly shaped dim sum, roast goose and barbecue suckling pig just to name a few.
5. Cruising the River
As the third largest river in China, the Pearl River can give you the perfect picturesque views of Guangzhou. Take on the river cruise and get ready to see historical sites and unique architecture. The best time to take the cruise is during the night, as you can experience the beauty of the city under the sparkling lights of the buildings.
6. Cultural Monuments Park
Yuexiu Park is the home to some of Guangzhou's most interesting cultural monuments. The most popular sculpture is the Five-Ram sculpture; this sculpture has significant meaning and history to the people of the city. Stroll through the park and feast your eyes upon many plants, flora, birds and wildlife. This is the perfect place for a relaxing day.
7. Traditional Medicine Markets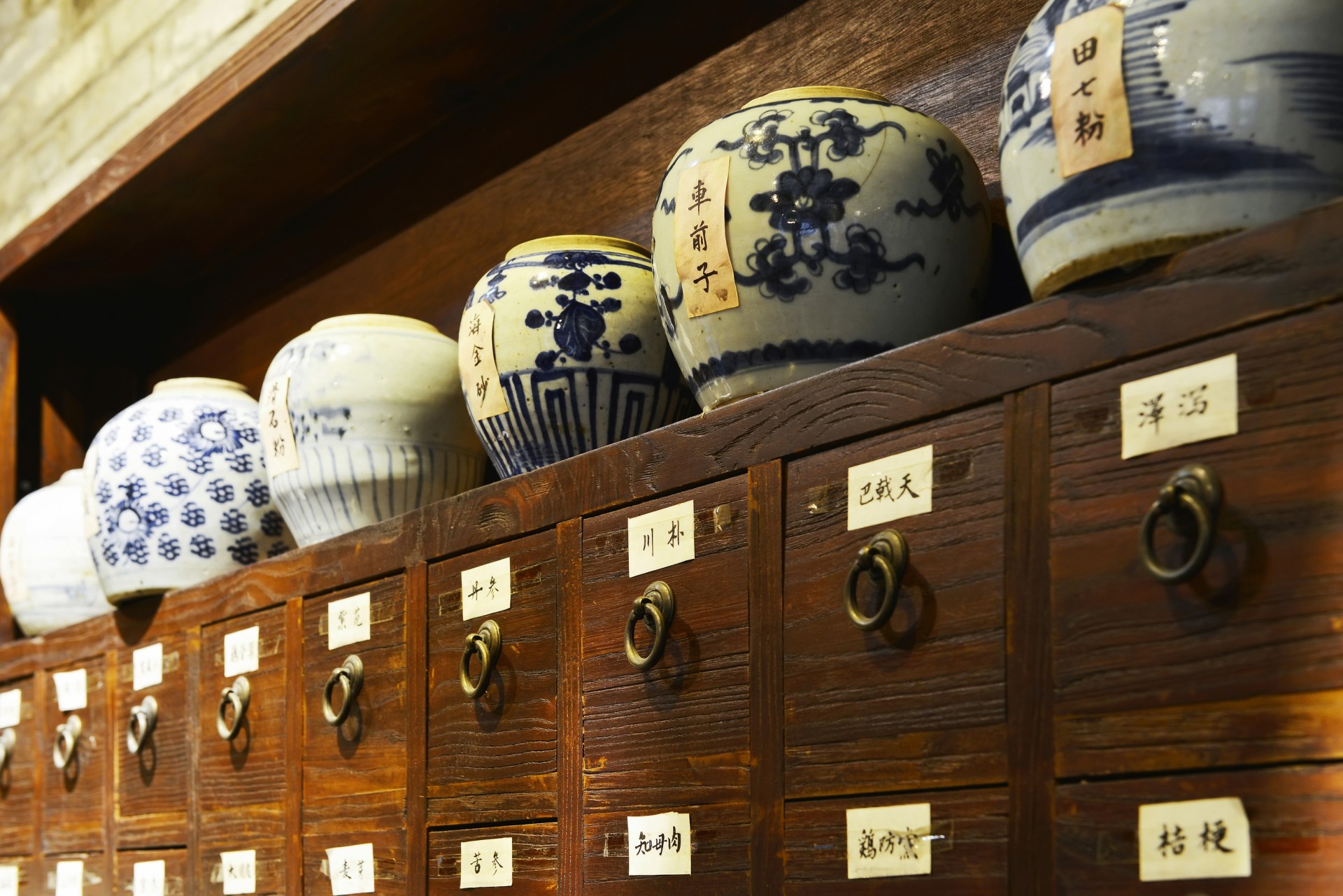 Located in the Liwan district, Qingping market is one of China's oldest outdoor traditional medicine markets. Here they sell everything from chrysanthemum, ginseng, dried fruits and much more health related agriculture products. Experience the ancient trading methods and get healthy advice at the same time.