7 places where romance isn't dead yet
With all these anti-valentine's day parties and cynics in the world, we wanted to let a little love into our hearts for 14th February. A little love goes a long way they say. We have compiled a list of 7 places where romance is very much alive and kicking.
1. Paris, France
Now we couldn't put a list like this together with Paris on it could we? Take your special person to the ultimate romantic spots in this city, including (of course) the beautifully lit Eiffel Tower, walk hand in hand along the Champs Elysees or go to the Île Saint Louis on the Seine.
Those who believe in undying love should head to the Pont de l'Archevêché to see it covered with love padlocks, symbolising unbreakable love. How sweet!
How to say I love you in French - Je t'aime
2. The Maldives
This must be one of the top dream destinations to escape to with your significant other mustn't it? Yes, it's the paradise island nation of the Maldives. With glistening white sandy beaches, turquoise waters and utter tranquillity, it is little wonder it is a perfect choice for honeymoons.
How to say I love you in Dhivehi (Maldivian Language) - Aharen Kalaa Dhekeh Loabivey
3. Venice, Italy
You'll be swept up in Venice, the floating city, which has romance at its very heart. The romantic gondola rides, the opera and beautiful buildings at every turn - it really is a place for lovers. I mean if Casanova made it his home you know this place is going to ooze l'amour. Just after Valentine's Day is the Venice Carnival too, so make sure you find a suitably romantic mask to hide behind!
How to say I love you in Italian - Ti amo
4. Buenos Aires, Argentina
Want to add a little spice to your romantic destination? Then head to Buenos Aires, the South American equivalent of Paris. Marvel at the fabulous infusion of European architecture and South American charm and show your passionate side by tangoing the night away with your partner on the streets of Buenos Aires.
How to say I love you in Spanish - Te quiero
5. Lisbon, Portugal
The enchanting capital of Portugal, Lisbon, has everything you'd want for an affair of the heart. The stunning scenery, fantastic views and pretty buildings provide the perfect backdrop for any love story. The fact it is close to the European capital of Romanticism, Sintra, is the icing on the cake for its romantic credentials.
How to say I love you in Portuguese - Eu amo-te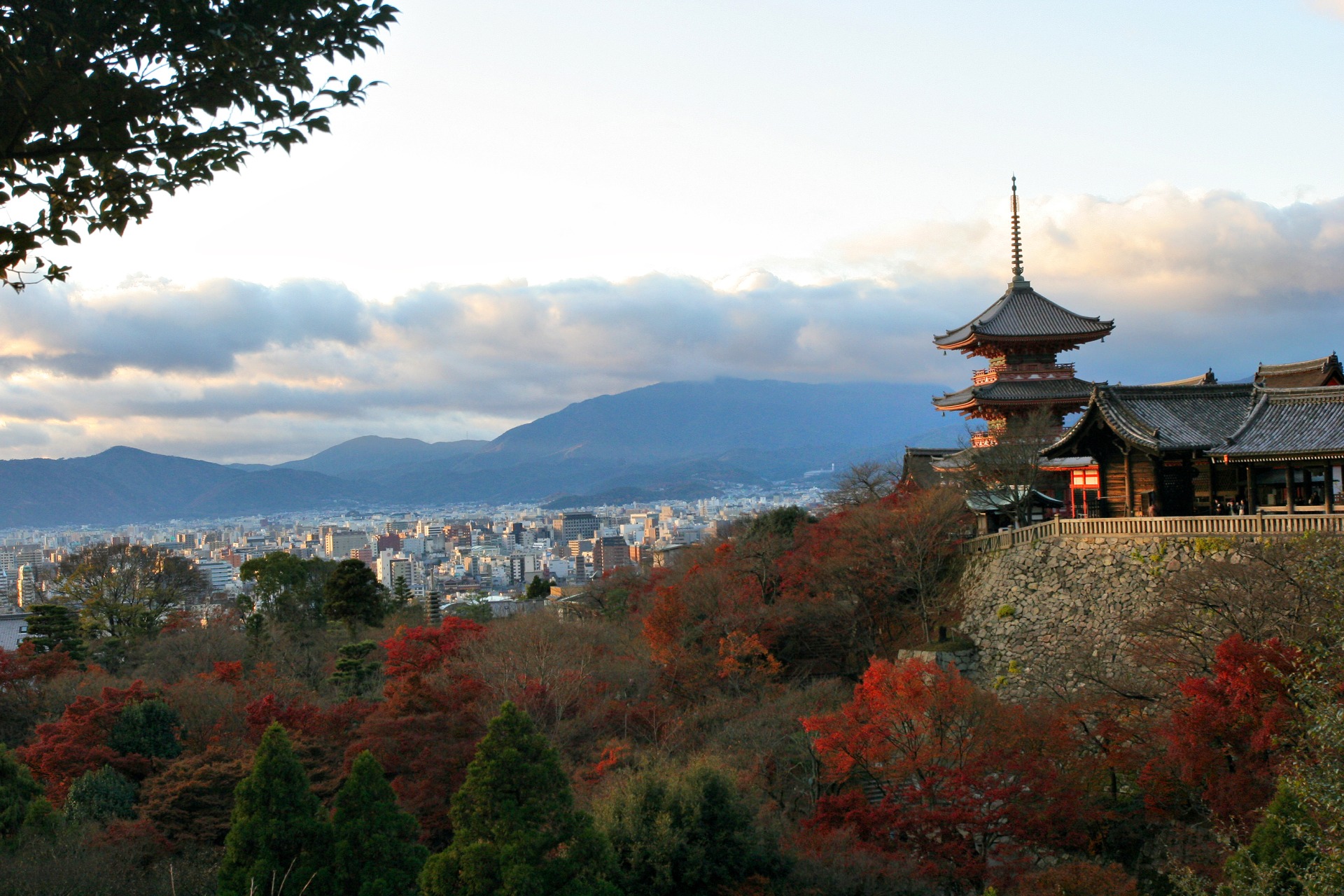 The imperial city of Kyoto in Japan, with beautiful temples and gardens, is an idyllic place to come on a romantic trip. Relax in a spa in one of Kyoto's bath houses, take a wander around the peaceful Kyoto Botanical Gardens or for a slice of history visit one of the 2000 shrines and temples which are dotted around the city.
How to say I love you in Japanese - Aishiteru or Anata ga daisuki desu
7. Maui, Hawaii, USA
Want a dash of adventure on your romantic break? Then Maui has got to be the ideal destination. From taking a boat cruise to watch Humpback whales to horseback riding or climbing to watch the sunrise, this is the perfect place for love.
How to say I love you in Hawaiian - Aloha au ia 'oe