Affectionately known as the Big Apple, New York has a charm like no other city. It is a hub for finance, fashion, culture and food and its skyline must be one of the most iconic in the world. These are a selection of some top attractions you should see if you are visiting.
1. See a Broadway show
If you're a lover of the theatre and an avid fan of musicals then Broadway is not to be missed. Book a ticket for one of your favourite shows.
2. Take a stroll in Central Park
The famous 850 acre park at the heart of Manhattan is a beloved part of the city and a popular place for New Yorkers to walk, jog or enjoy a picnic. Take a stroll through it, the park includes a zoo and there is also a famous memorial to John Lennon known as Strawberry Fields.
3. Go shopping
New York is known as shopping and fashion capital to so make sure you squeeze in time to enjoy some retail therapy. Stop by at Bloomingdales, Barneys or Macy's and do some window shopping on Madison Avenue.
3. Explore the nightlife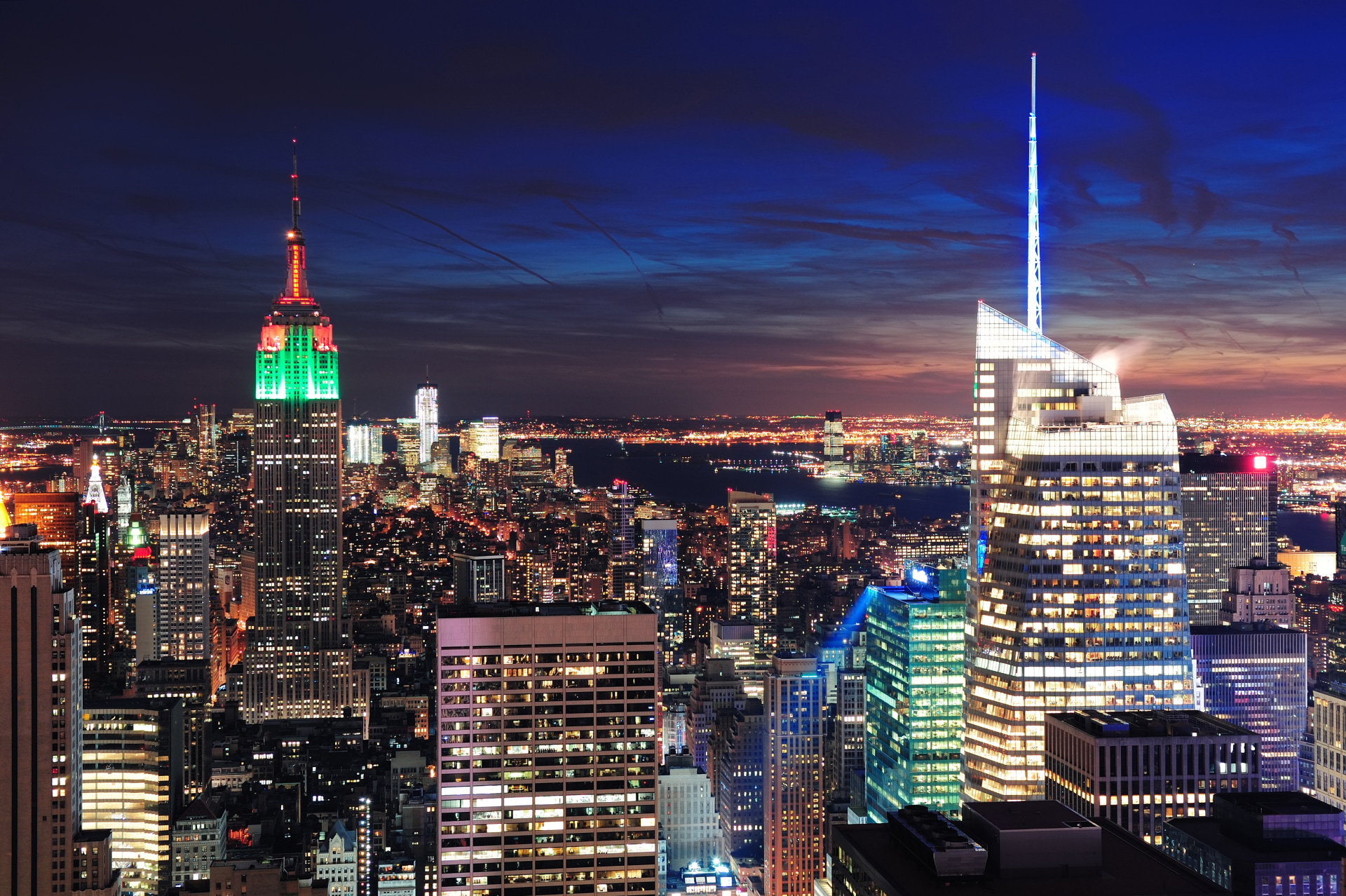 New York's nightlife is legendary and you will be spoilt for choice in terms of restaurants, bars and clubs. The summertime is the perfect opportunity to go to a roof top bar and take in the spectacular views of the city at night. Check out 230 FIFTH, which is New York's largest outdoor rooftop garden.
4. Take in the views at the top of the Empire State building
What would NYC be like without the world famous Empire State Building? This is a must-see attraction and you won't be disappointed. The 1,454 ft tall tower was completed back in 1931 and has a beautiful Art Deco lobby so pay close attention as you wait for the lift to the top - the views are magnificent.
5. See the Statue of Liberty
A symbol of freedom and an iconic part of New York City – Lady Liberty has appeared in thousands of films and TV programmes. The statue was a gift to the USA from France and it would be a sin to not experience it up close. Take the Statton Island ferry for great views.
6. Visit Times Square
The brightly lit hub of the Broadway theatre district is known as "The Crossroads of the World" and is one of the most visited tourist attractions on the planet. Times Square is an institution of New York life with shows being filmed in studios above and fans gathering around to get a glimpse of the action. Not to be missed.
7. Go to the Metropolitan Museum of Art
This is one of the largest art galleries on the planet and has one of the most impressive collections found anywhere in the world. The Metropolitan Museum of Art has a permanent collection of over two million works. It features the best examples of antiquities from Ancient Egypt found outside of Cairo, a top collection of American artwork and famous European paintings which include Rembrandts and Vermeers. You could spend all day here!