24 Hours in Tianjin – Discover the Chinese Metropolis
As a major port city in north-eastern China, Tianjin has adapted itself into the western culture. This city is full of history and original content but you will also find hints of the western culture everywhere you go. Follow us and discover the metropolitan city of Tianjin.
1. Where East Meets West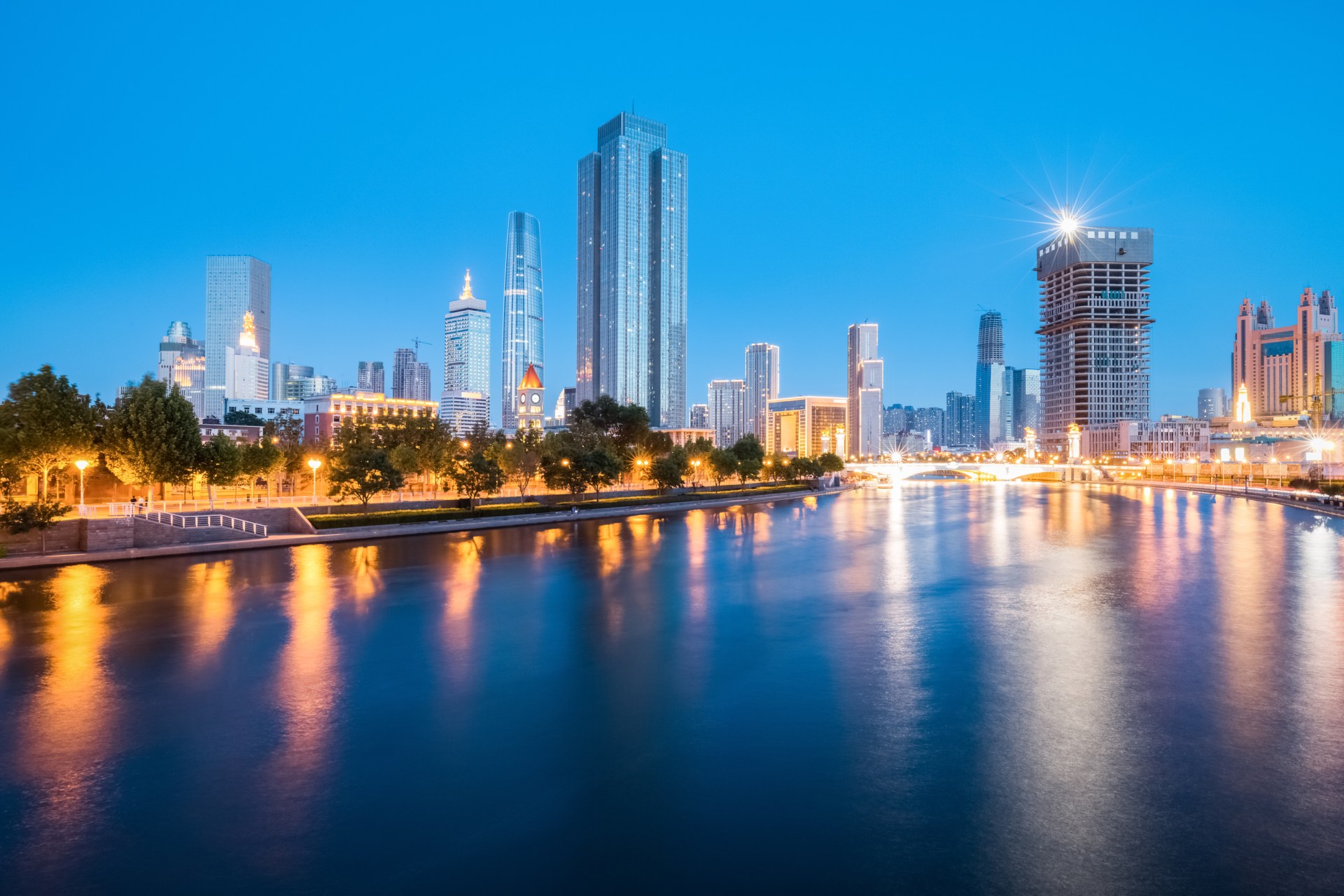 Haihe River is one of the busiest places in Tianjin. A place where the eastern culture meets the westernised skylines and buildings. Explore the river by taking a boat or and see the many famous buildings and see why this river a popular spot with the tourists.
2. Oldest Wooden Structure
The Dule Temple is located next to the Jixian county in Tianjin. This temple is said to be the oldest wooden structural pavilion in the country; the main attraction here that has all tourists flocking to it, is the massive statue of the goddess of mercy. Why not go and check it out and see how big the statue is in person.
3. Classic and Authentic Flavours
Found in another busy area, in downtown Tianjin you will find the Nanshi food market, where you can discover an array of cuisines that will fulfil your curiosity about the Chinese cuisines and culture. With over a hundred stalls selling traditional and fusion style foods and snacks, you can be sure you will find your favourite flavours and tastes.
4. Mountain With a View
Known to be one of the most amazing places to visit in Tianjin, this gem sits on top of a mountain and boasts the most beautiful and spectacular views overlooking the city. Not only can you enjoy the beautiful views, you can also find breath-taking pagodas and temples to explore and enjoy.
5. Eye on the Bridge
As the only wheel structure to be built on top of a bridge, the Tianjin Eye is definitely one to not miss out seeing. Similar to the London Eye, the Tianjin Eye will take you high up into the air and round for you to take in Tianjin in all its beauty.
6. Traditional Culture from the Streets
Enjoy a stroll on the streets of the ancient culture and soak in as much as you can. Although it's not as original as you would like it to be, there are still many structures that are still standing. It is recommended to check out some of the traditional arts and calligraphy stores.
7. Fun up high
Located southwest of Tianjin, the Tianjin Radio and TV tower is known for being the only radio and TV station that is located by the river. Take the trip to their outdoor observation deck where you can experience the thrill of being 912 feet high up in the air, or you can always just dine at their revolving restaurant where you can enjoy your meal with a view.