24 hours in San Francisco
San Francisco is affectionately known as 'the Bay' by locals. It is a city famed for rolling hills, the Golden Gate bridge and being one of the pink capitals of the world.
1. The Golden Gate Bridge
This is one of the most iconic landmarks within San Francisco and from the bridge you can take in some of the best views of the city. A must see for first-time visitors.
2. The cable cars
These are a prime feature of San Francisco transport, daily life and historic nostalgia. The cable car provides unique sight-seeing opportunities for any traveller. It's the best way to traverse down those rolling hills while not breaking a sweat. The fare starts at about 6 USD for a one way trip.
3. Chinatown
San Francisco's Chinatown - one of the oldest in the US - is an excellent place to visit for sight-seeing, cultural immersion and interesting places to eat some authentic 'dim sum'.
4. The Painted Ladies
You've probably seen these houses in countless television series, movies and photographs. The Painted Ladies are the stalwarts of San Francisco Victorian architecture, renowned for surviving the devastating earthquake in 1906. It's a beautiful way to experience history and see wonderful views of the city.
5. The Fisherman's Wharf
The Fisherman's Wharf is home to some of the best seafood and marine attractions within San Francisco. Take a cruise and see the surrounding sights or explore quaint markets and the memorial chapel situated at the Wharf.
6. Visit a nightclub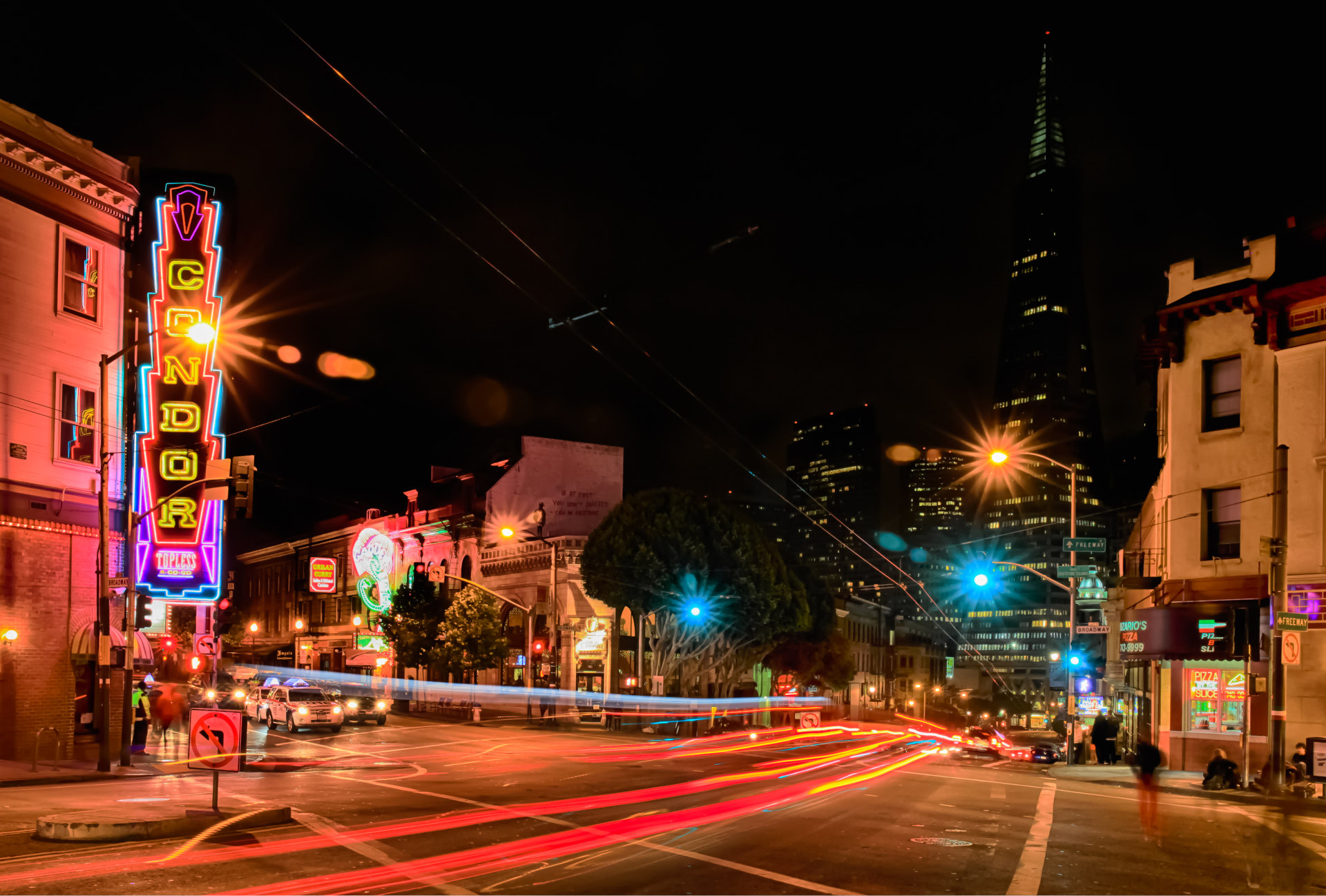 The Parlor, "A Bonafide Night of Hydration", is a recently opened nightclub known for its ever-popular burlesque décor and early 1900s theme. The club has separate booths for privacy, as well as VIP and whiskey rooms. A highlight for anyone interested in sampling Bay nightlife.
7. Hayes Valley
A fashionable neighbourhood, which truly personifies modern San Franciscan culture, Hayes Valley is a perfect place to find a bite to eat or watch the locals go about their daily business. Make sure you try one of the highly rated restaurants in the area, offering a unique culinary experience.