Rio De Janeiro has marketed itself as the ultimate party and holiday destination, filled with beautiful sights and equally beautiful people. Here's what you should try to fit into your tour.
1. Visit Christ the Redeemer
One of the iconic sights of the country, with the best view in the land. The 30 metre tall (98ft) statue of Christ, located at the peak of the Corcavado mountain, is a must-see for any first-time visitor, regardless of religious beliefs.
2. Copacabana beach
A beach so beautiful, a song was written about it, Copacabana beach is one of the landmarks of Rio and Brazil. The beach is a hallmark of Brazilian culture and is filled with niche spots and beautiful people.
3. Escadaria Selarón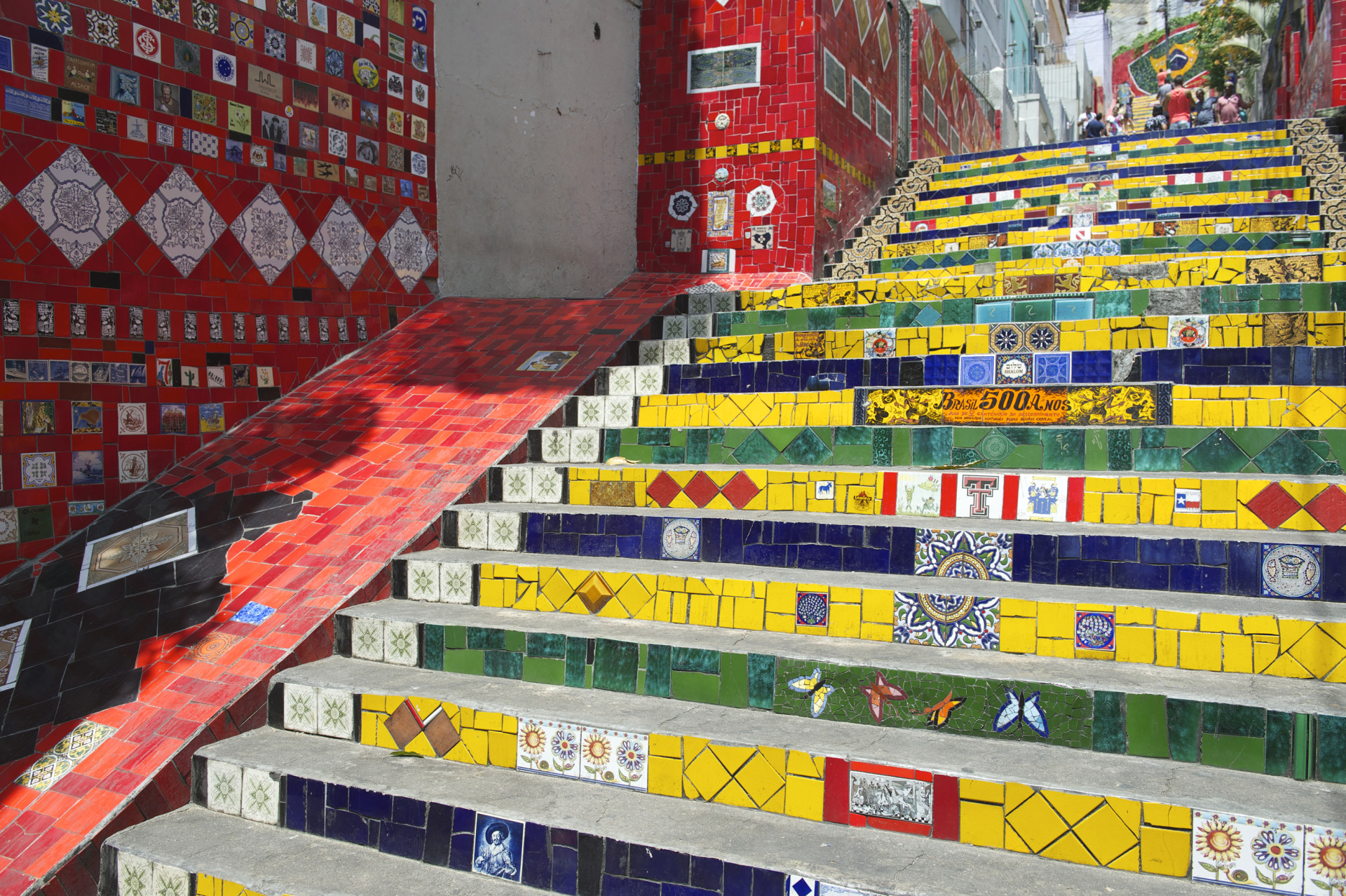 Also known as the mosaic steps, this brightly coloured art installation has featured in movies and music videos. The originator of the work, Jorge Selaron, dedicated the steps to the people of Brazil.
4. Buy some Brazilian street food
Tradtional Portuguese fare is filled with choice. En route to your other adventures, stop and sample some Brazilian cuisine. A well-known snack is acarajé, described as fried balls of shrimp, black-eyed peas, and onions.
5. Check out the Feira do Rio Antigo
An arts and crafts market that appears every Saturday, where a number of sellers and stalls pop up selling their wares. The market seems to have a jovial atmosphere with musicians and local restaurants, all in walking distance.
6. Visit a local bar
Founded in 1907 and still open today, Bar Brasil in Lapa is an historic token of Brazilian culture. Try the Brazilian and German food and enjoy the views. Bars are also available all over the beachfront.
7. Try a caipirinha
Brazil's national drink, made from sugar cane liquor and lime, is a staple over the summer season. The cocktail is known for being able to deliver a well-timed kick into holiday mode.