With breathtaking architecture, good food and of course cheap beer, Prague, the Czech capital, has it all. Discover the highlights of this amazing city.
1. Visit Prague Castle
Did you know that Prague Castle (Prazsky hrad) is one of the biggest ancient castles in the world? The buildings in the complex include a beautiful cathedral, palace and monastery, which all look down upon the city. It is the residence of the President and a prime example of Bohemian architecture.
2. Take some pictures of the Lennon Wall
The Lennon Wall sprung up in the 1980s as a shrine to the legendary Beatles member, John Lennon. The wall is filled with Lennon's lyrics and images of his face, which is a must-see site for any Beatles fans and is found in the historic district of Lesser Quarter (Mala Strana).
3. Try some Czech cuisine
Prague is known for warm and filling soups like potato soup served as a starter. A main course meal could consists of hearty beef goulash or a meat platter. Dumplings are also a favourite. End off your meal with some sweet treats, like honey cake or crepes.
4. Walk over Charles Bridge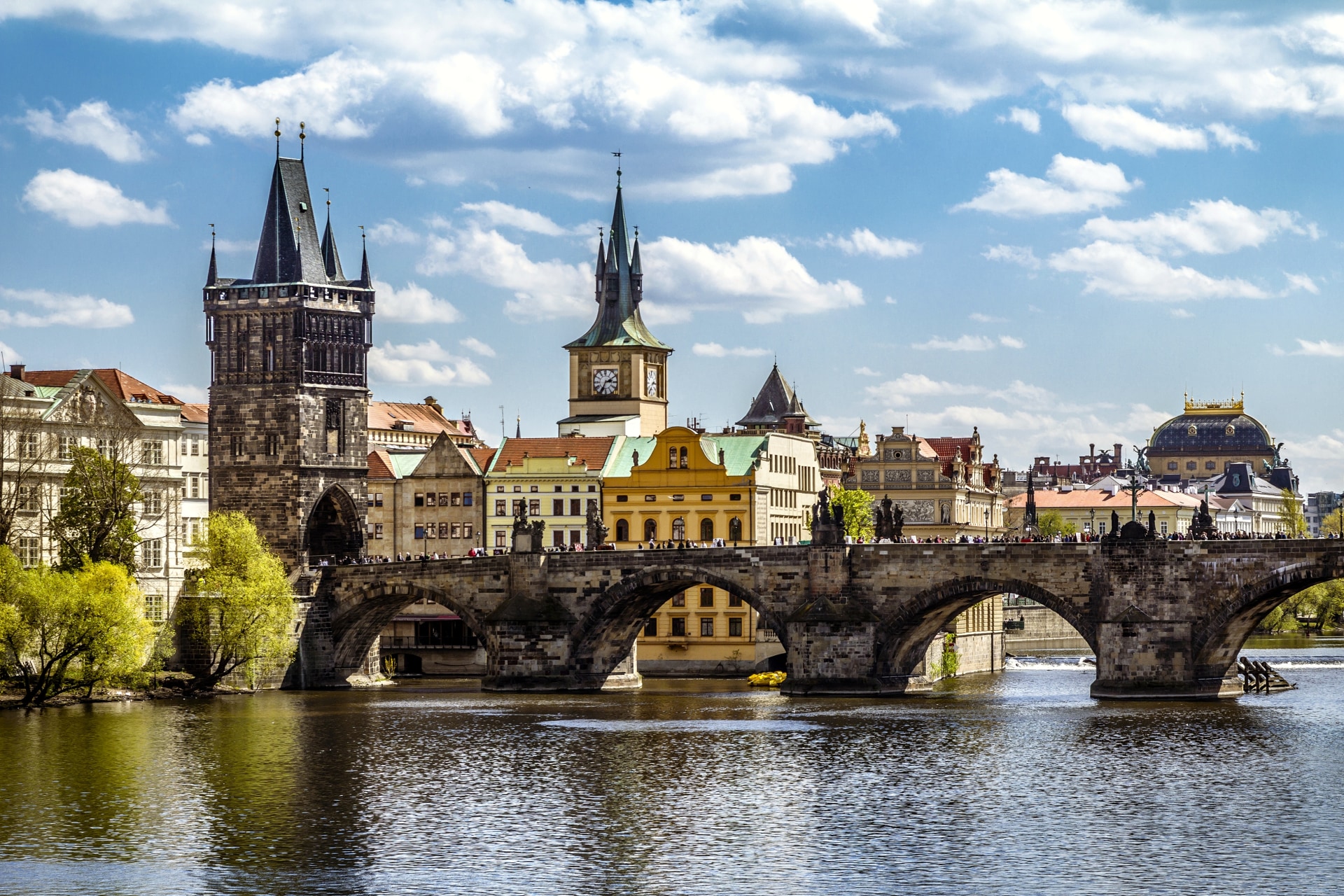 Charles Bridge (Karluv Most) is a popular tourist hotspot. It is a pedestrian bridge over the Vltava River, which connects the Old Town with Lesser Town and has its roots in the 12th Century. Walk across and enjoy the spectacular views.
5. Talk a walk up Petrin Hill
Petrin Hill is well known look out tower that offers beautiful views of Prague and was built for the Prague Exposition in 1891. The 299 steps are well worth the climb!
6. Visit the Old Town Square
Located in one of the oldest areas in Prague, the Old Town Square (Staromestske namesti) is an historic centre. Filled with baroque buildings, lively cafes, street arts and musicians, this is a must-see area to explore on your trip.
7. See the Astronomical Clock
Within the Old Town Square is one of the city's star attractions, Prague's astronomical clock. It was made in 1410, which makes it one of the oldest clocks in the world. Witness the clock putting on a show when the clock strikes the hour.