On top of the Nairobi River lays the Green City in the Sun - the capital city of Kenya. Named for the second year in a row as 'the most intelligent city in Africa', Nairobi is an exquisite hybrid city; whilst looking into the distance standing in Nairobi National Park you will be able to see the high rise buildings in the city centre. A day in Nairobi is best spent experiencing the colourful history that it has to offer - one day in this incredible cosmopolitan and you will never want to leave.
1. Giraffe Centre
Formally known as 'African Fund for Endangered Wildlife Kenya LTD', the Giraffe centre is home to many endangered Rothschild giraffes. Founded in 1979, the centre is also known for its breeding of giraffes, tours of the centre and conservation education. Visit the Giraffe Centre and be educated on the amazing work they do that will leave you feeling humbled.
2. Karura Forest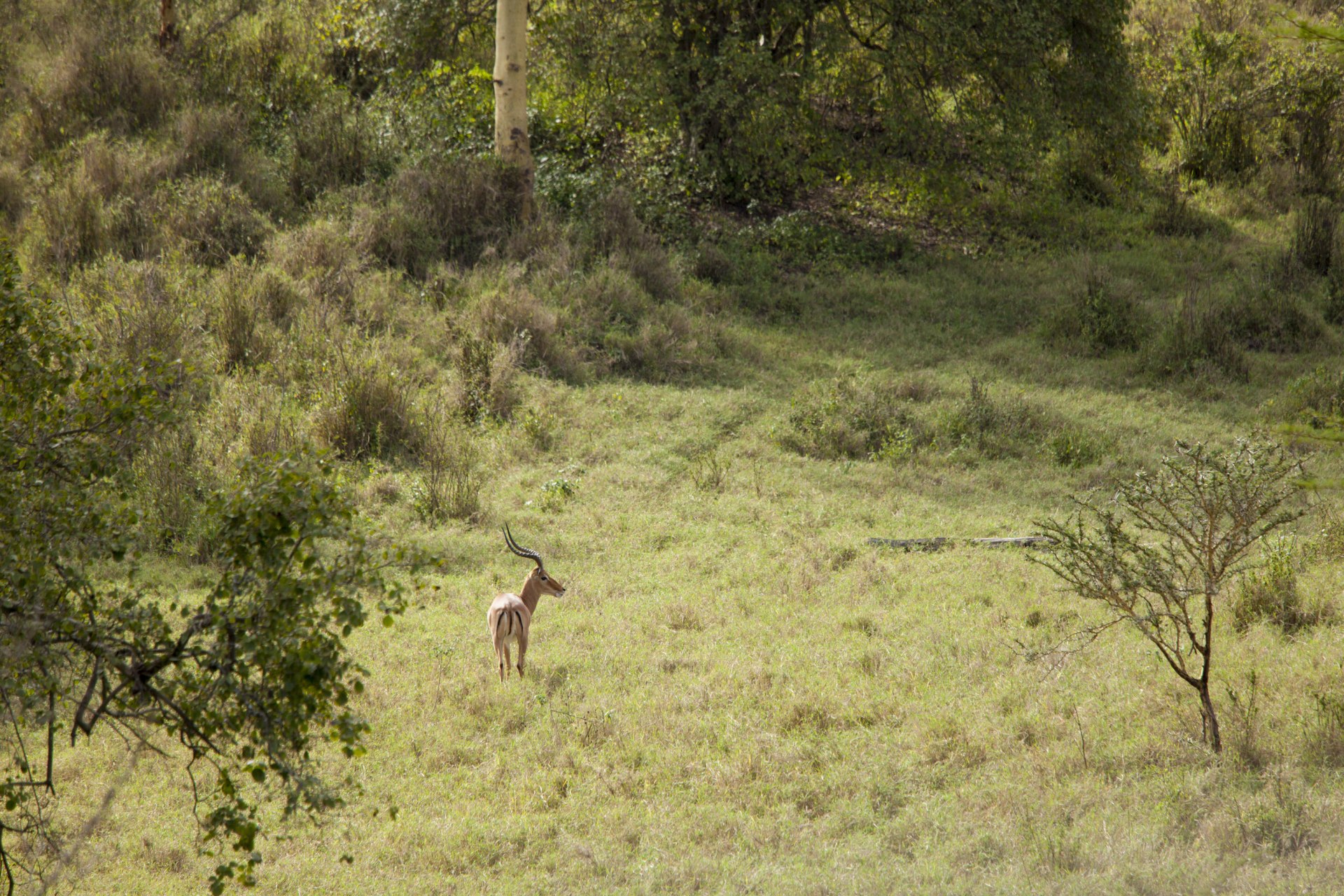 Spanning 1,063 hectares, Karura Forest is the largest of three main forests and houses a plethora of wildlife. Take your backpack with you and walk through the towering trees, look up and see the monkeys swinging and watch your feet for the porcupines!
3. African Heritage House
The African Heritage House has been hailed as the most important house in all of African history by many a traveller, local and newspaper. Be transported to the traditional African house that seems untouched by time; view the artefacts, architecture, masks and photographs. The architecture itself uses the traditional mud methods – you literally cannot get more authentic than that!
4. Nairobi National Museum
Visiting the national museum is truly an amazing experience- it's almost as if every single piece of Kenyan history has been crammed into one place, but in such a way that it was simply made to be there. You can see a range of wildlife (taxidermy, of course) from all periods throughout history, cultural collections and traditional art from local artists.Take a walk outside and you will come to the gorgeous grounds that the building is situated on.
5. Bomas of Kenya
Become a part of the tribe and visit the bomas or homesteads, that are situated in this tourist village! Situated in Langata, Bomas of Kenya is a microcosm for the tribal villages. Talented entertainers will perform traditional dances and music and have you utterly spellbound and maybe even joining in with the dancing!
6. Mamba Village
If you go down into the village today…you're sure of a big surprise! Those that visit Mamba Village for a 4-star African dining experience with the friendliest service conceivable will be sitting just metres away from the crocodile farm. Yes – you can have a fine cuisine and visit the 70 Nile crocs that inhabit the farm, as well as 4 magnificent Maasai ostriches. If you feel brave enough, you can even feed the crocodiles!