The Spanish city of Malaga is a Mediterranean seaport, famed for its rich architectural history and outstanding local wines. This city is also the birthplace of Picasso, and has become one of major tourist destinations in Spain. Take a 24 hour journey with us and see what attractions you could pack in a day-long visit.
1. Málaga Cathedral
This Renaissance church was constructed between 1528 and 1782 and is located near the site of a former mosque. A series of grand artworks fills the sanctuary, among them are the Gothic altarpiece of the Chapel of Santa Barbara and the 16 century tombs of the Chapel of San Francisco. The facade, unlike the rest of the building, is kept in a Baroque style.
2. Plaza de toros de La Malagueta
Believe it or not bullfighting is still a popular Spanish attraction. Located in the heart of the city, La Malagueta bullring was built in 1874, and hosts top-class events between April and September.
3. Hop On - Hop Off Bus Tours
Malaga's hop on - hop off bus tours offer visitors a fun way to discover the city. Get on board the double decker bus and enjoy the panoramic views, including all of the best attractions and features that Malaga has to offer - Picasso's birthplace, botanical gardens, Malaga Cathedral and many more!
4. The Gibralfaro Castle
The Gibralfaro Castle is with no doubts the best observation point in Malaga, being located on the hill overlooking the city and the Mediterranean Sea. Plan a tour to this site to get some spectacular views of Malaga, and to visit the Interpretation Centre to discover the castle's history.
5. Picasso Museums
The Museo Picasso Málaga is housed in a renaissance palace at the Calle San Augusti, as a tribute to local hero, and is home to 225 original works spanning his career. Make sure to also visit the Picasso's Birthplace Museum and discover more art, photos, documents and items belonging to the artist and his family.

6. Wine tours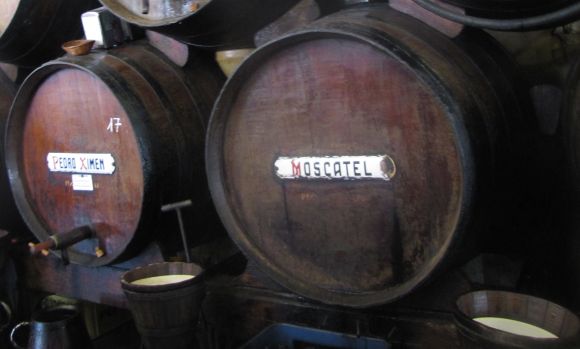 Malaga is known for its sweet wines made from Moscatel and Pedro Ximenez varieties. To become more acquainted with the rich history of the region, go on one of the guided tours and discover numerous vineyards scattered around Malaga.
7. A historic bar
The Antigua Casa de Guardia dates back to 1840 and is the oldest bar in Malaga. Black and white photos of Pablo Picasso give the bar a real antique touch. Here you get to taste the local sweet wines, such as the Moscatel, direct from the wooden barrels.