Lisbon, the capital of Portugal, is a charming city just by the Atlantic Ocean, filled with inspirational and historic sights. These are the highlights.
1. Visit the Mosteiro dos Jerónimos (Jerónimos Monastery)
Founded in 1501 and recognised as a UNESCO World Heritage Site, the Monastery is a testament to Portugal's power and wealth during the early 15th Century. Filled with brilliant architecture and spacious interiors, you could get lost within it.
2. See Lisbon Cathedral
Lisbon Cathedral (Sé de Lisboa) is a wonderful example of 12th Century architecture and a beautiful, ancient, landmark in the city. It is open daily and is definitely worth a visit.
3. Attend a Fado show
Fado is a renowned form of Portuguese folk music and is recognisable by the typically melancholic lyrics and rhythms. Go to a live Fado show or enjoy listening to it being played in a restaurant while sampling Portuguese cuisine.
4. Go on a local wine tour
Are you a fan of the local tipple? Then go on a port tour. Lisbon is well known for the sweet dessert wine so enjoy a trip to the wine farms and get an authentic taste of Portugal.
5. Visit the Alfama district
With tiny streets and beautiful medieval architecture, this is one of the oldest districts in Lisbon. Browse in the stylish shops, visit the tiny squares and churches and take in the panoramic views up at the castle.
6. Eat some Portuguese sweet treats
Portugal is known for the immense amount of sweet treats and pastries around. From the well-known Pasteis de Nata (custard tarts) to almond cake from Madeira. If you're not a fan of desserts, try some of the wonderful Portuguese cuisine instead!
7. Have a look at the Belem Tower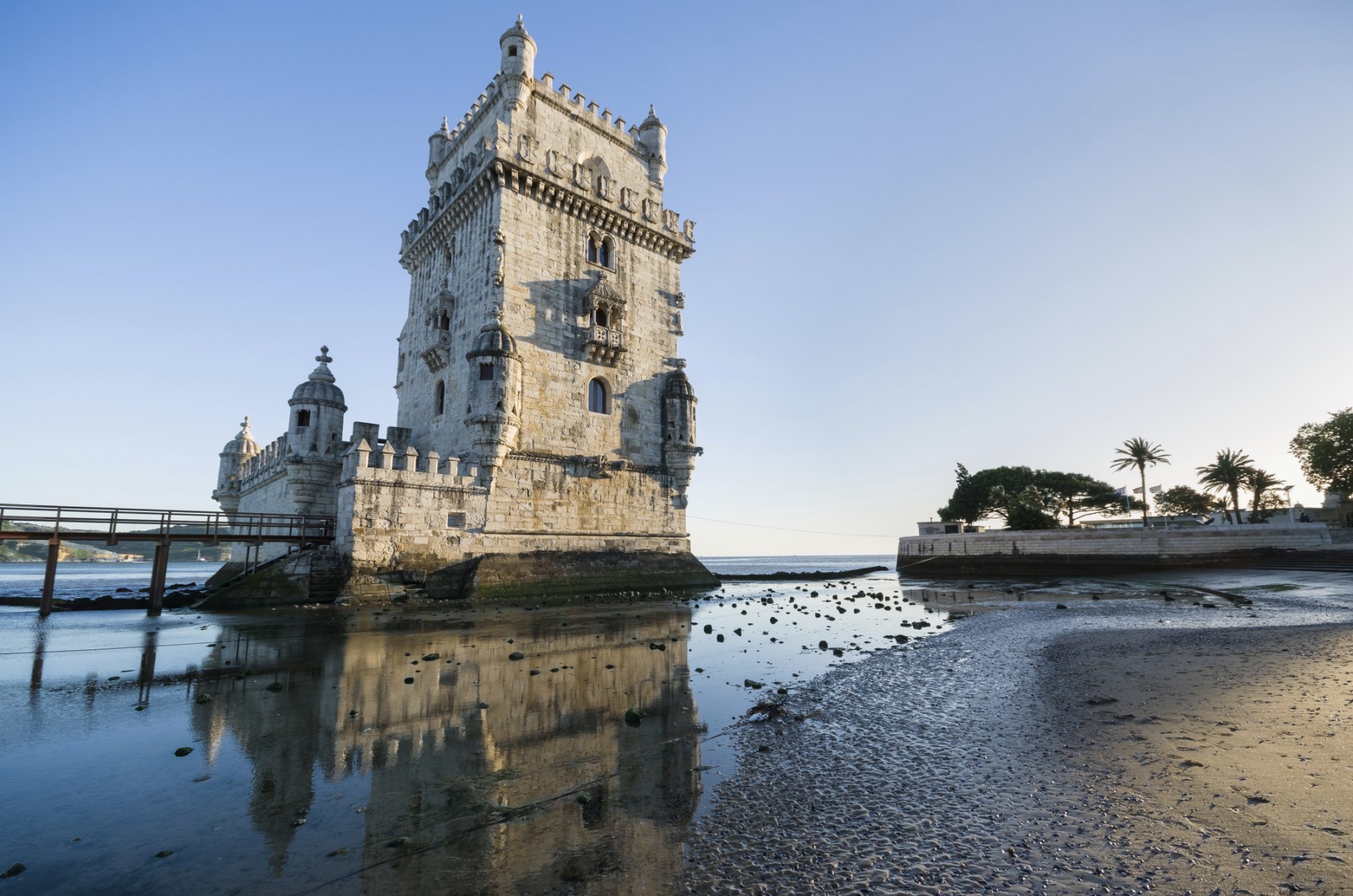 The Belem Tower is a UNESCO World Heritage Site and an important part of Portugal's maritime history. The tower was built as a form of defense during the 16th Century. Situated in the perfectly picturesque Tagus River, you'll be able to take some beautiful pictures.