24 Hours in Inspiring Istanbul
As the cultural hub and capital city of Turkey, Istanbul has seen many empires and eras, from Phoenicians to the Romans, as well as name changes such as Lagos, Byzantium and Constantinople. The ancient buildings, art and traditions that were left behind come together to create Istanbul as we know it today; the magnificent cosmopolitan that combines modernity, warm climates and traditional values in complete harmony. Located between the Black Sea and Sea of Marmara in northwestern Turkey, this is a city unlike no other that will have you coming back to visit year after year. Let's take a look at the highlights that simply cannot be missed, should you find yourself in Istanbul for 24 hours.
1. Topkapi Palace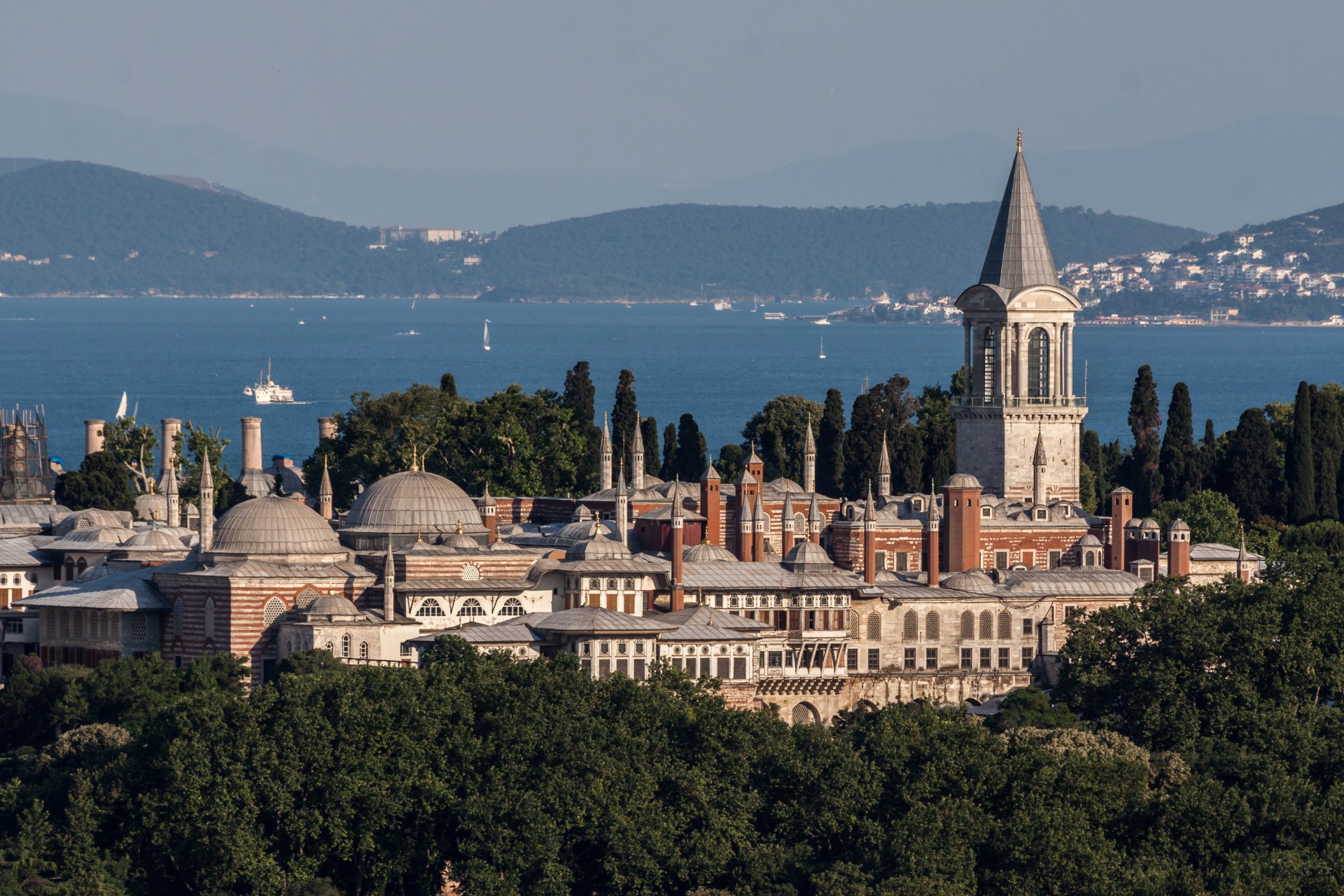 Featuring four courtyards separated by large gates, a harem (private quarters), weapon collection, council hall, kitchens and many other relics and collections, Topkapi Palace was once the residence of the Sultan during the Ottoman reign and the central powerhouse of politics and state affairs. In 1924, it was converted into a museum and stands on the site of the first settlement in Istanbul, overlooking the Golden Horn and Sea of Marmara. Based on the exquisite architecture and relics alone, this palace is clearly a gem of national history and is symbolic of the longest reigning empire in all of Turkey's history. Topkapi is a must-visit and gives the visitor a first-hand experience of ancient life in Istanbul. Take the guided tour or indulge in a little self-exploring.
2. Basilica Cistern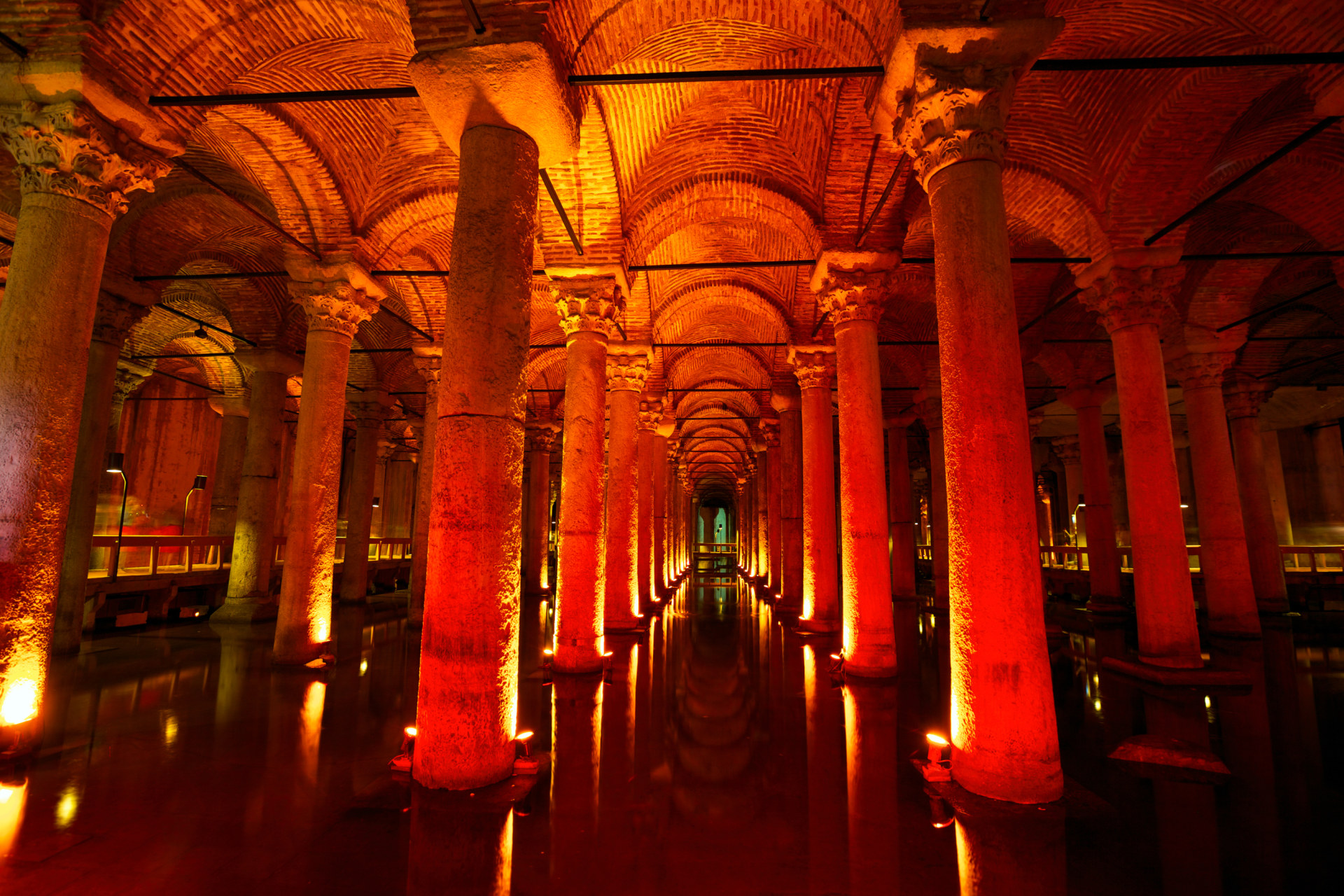 The Basilica Cistern is an underground paradise populated by a maze of elaborate marble columns and was once the primary source of water to all of Istanbul during the reign of Emperor Justinian. Many restoration works were implemented in the 20 Century, such as an entrance building, clean-up process and the building of a platform on which to stand and admire the Byzantine-era innovation.
3. Grand Bazaar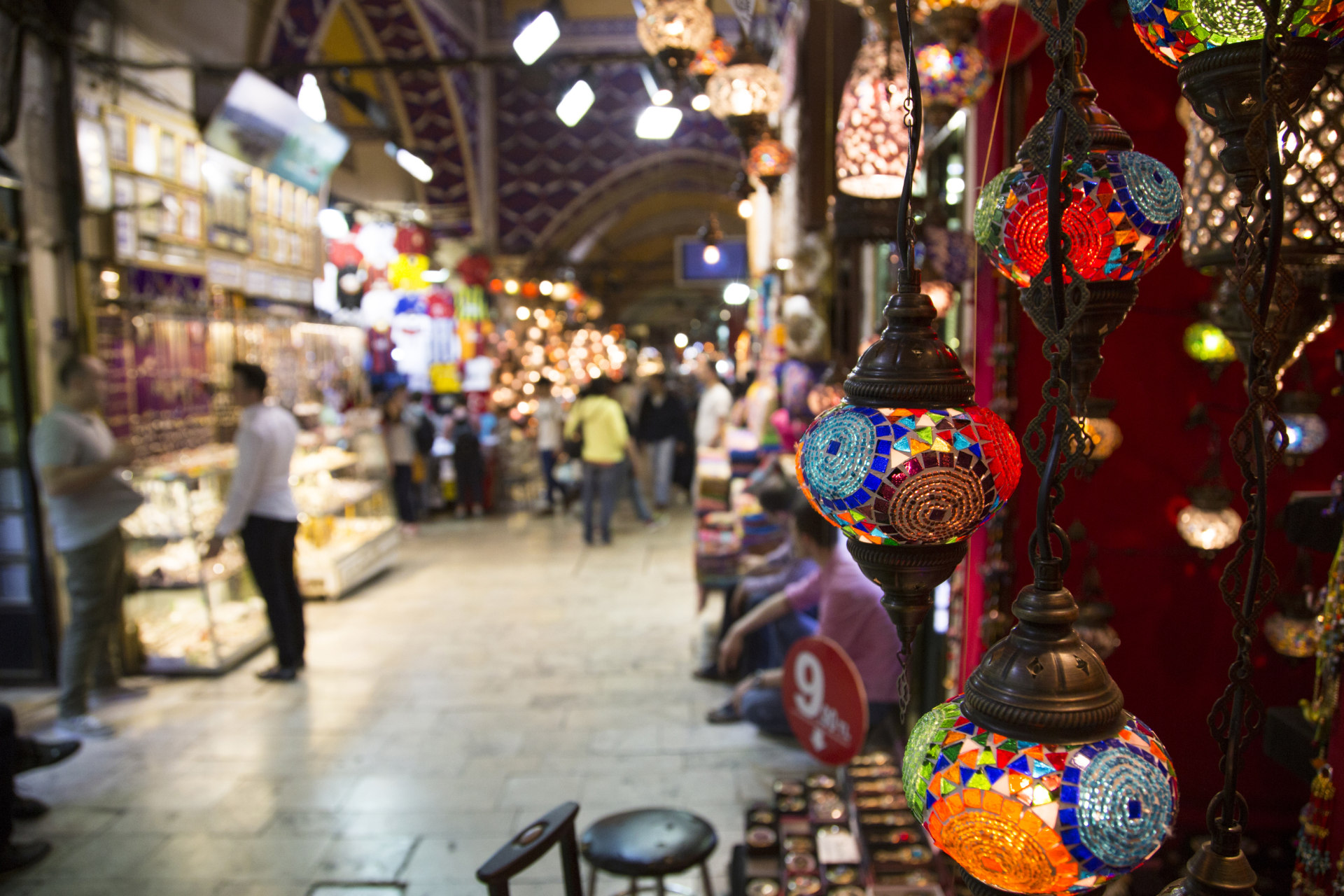 The Grand Bazaar is a city of its own; with 61 streets and around 3000 shops, it is one of the largest as well as oldest covered markets in the world. Make sure you bring your haggling skills along with you, or you might end up paying extortionate prices! It's all part of the fun and atmosphere of a market. From spices to cloth and food, the Grand Bazaar is where anything can be found and people of all walks of life can enjoy themselves – don't miss out on this experience!
4. Golden Horn
At sunset, a horn-shaped fjord is transformed by an awe-inspiring cloth of golden colour, giving the Golden Horn its name. Once a harbour for ships, now all who wish to visit can take a walk through the green parks that are surrounded by ancient sites. So, for a walk through nature and history, make the Golden Horn a definite stop on your to-do list.
5. Little Hagia Sophia
Built during the reign of Emperor Justinian, Little Hagia Sophia is the oldest Byzantine-era monument in Istanbul and was later converted to a mosque. The combination of the exterior and interior design is a wonder to cast your eyes upon, giving the viewer an insight of the religious base to Turkish culture in long-past eras.
6. Walls of Constantinople
The complex system of walls that surround Istanbul serve as a reminder of its former name and previous ruling empire. This fortification was built to protect Constantinople against sieges, proving to be effective throughout the years. In the 5 century, the Theodosian double wall design was implemented into the structure. The Byzantine Empire ended with the siege from the Ottomans in 1453. Just by standing near the walls, you can feel the majesty and significance in protecting the hundreds of civilians.
7. Relax in a Hamam
After a long day of walking, haggling at the market, visiting countless monuments and museums, the best way to wind down in true Turkish style is to visit a traditional Hamam. First of all, you will enter the warm room that is heated by hot, dry air. Then, you progress to a much hotter room; the relaxation in these two rooms allows your body to perspire and cleanse itself of any impurities. Then to close the pores, a wash in cold water is required, shortly before you receive a massage. Lastly, the cooling room will let your body run the full course of relaxation. Don't you feel relaxed just thinking about it?