Capital city of The Czech Republic, Prague is the fifth most visited city in the European Union, boasting not only a millennia of history but also some of the world's most stunning architecture that ranges from gothic to renaissance. Spend 24 hours in Prague and you will be whisked away by the delights that it has to offer such as museums, galleries and theatres.
Take a look at the wonders that make up the great city of Prague:
1. See the Prague astronomical clock
If you take a walk to the old town center, you will come across what has been hailed as a medieval wonder- the Prague astronomical clock has been in the city center since the 15 century. Rather than displaying the time, the clock is used to determine the cycles of the moon and depicts all of the star signs. The most interesting thing about this clock is when it chimes- every hour thousands of tourists flock to the center to watch statues of apostles protrude from the clock and perform a procession.
2. Marvel at the Dancing House
The Dancing House fascinates many people who wish to come and photograph the most unusual structure in the city center. Devised by architect Vlado Milunic in 1992, the building was finished in 1996 and features a rather skew edifice with glass windows, and appears as though it dances in the wind.
3. Stroll across Charles Bridge
The Charles Bridge connects the Old Town and Lesser Town; whilst strolling , marvel at the 30 superb statues that stand side by side along the entire length of the bridge, or sample food as you casually pass by the paintings and souvenir stalls.
4. Visit one of the bars and taste Prague's famous beers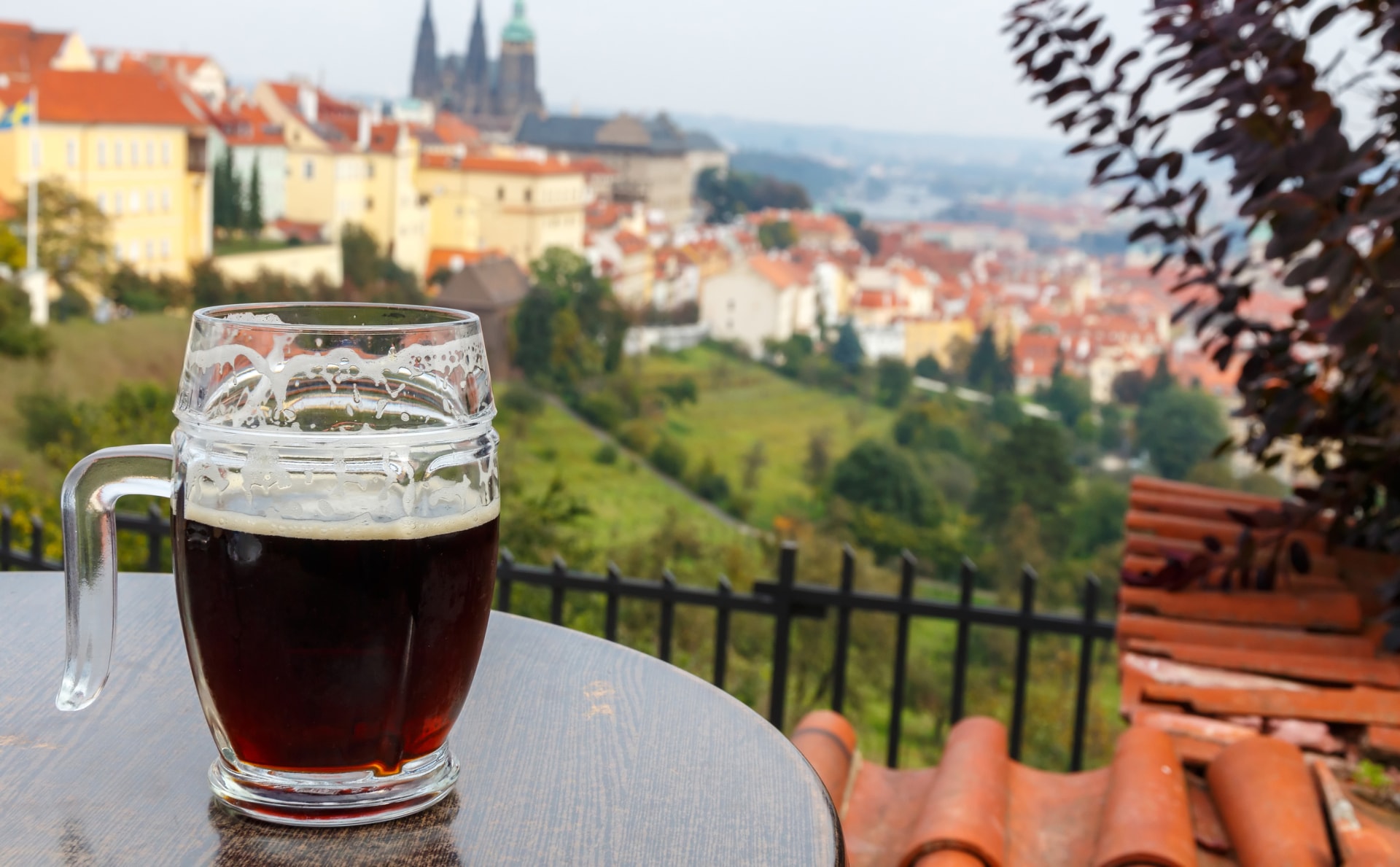 Not only is Prague famous for its history, it is famous for the beer as well! Therefore, after all of the sightseeing it is only natural that you should sample an ice cold pint of some of the best beer in the world.
5. See the magnificent St Vitus Cathedral
Located within the Prague Castle complex, St Vitus Cathedral radiates such magnificence that thousands of visitors are willing to endure long queues just to go inside the cathedral itself. The artwork is something you definitely cannot miss- Alfons Mucha, a famous painter, designed the intricately decorated glass windows that are dotted all around. Although the cathedral was not completed until the 20century, a church that honored Saint Vitus, the patron saint of comedians, sufferers of epilepsy, actors and dancers, has existed for over 1000 years.
6. Appreciate the architecture of the National Theatre
The National Theatre in New Town is a sight to behold; the neo-Classical architecture dates back to 1883 and is one of the finest buildings in the world. With opera and dinner packages offered by this prestigious theater, you can rest assured that you will experience not only world-class architecture but also world-class service.