As well as being an international hub for world trading, Dubai is one of the most sought- after tourist destinations and it is easy to see why. It is the most populous city in the United Arab Emirates, boasting a diverse topography that ranges from amazing desert infrastructure to stunning beaches and the historic district of Al Fahidi. Spend 24 hours in this city and you will be blown away by what it has to offer for tourists and locals alike.
1. Burj Khalifa
Standing at an impressive 829 metres high, the Burj Khalifa is the tallest building in the world and took 5 years to complete, with the vision of a neo-futuristic structure that would well and truly put Dubai on the map for years to come. This monumental building can be viewed from literally anywhere in the city and 452 metres up this building is the observation deck, called 'At The Top', of which provides a stunning view of everything that lays below. Until 2011, it was the highest observation point in the world until it was superseded by Cloud Top 488 of the Canton Tower, at a whopping 488m high. However, this was not enough for Dubai, who aimed to claim the throne again and as of the 15 October 2014, opened the 148 floor SKY level observation deck, complete with the Telescope electronic telescope, providing a real-time view of the surrounding area.
2. Jumeirah Beach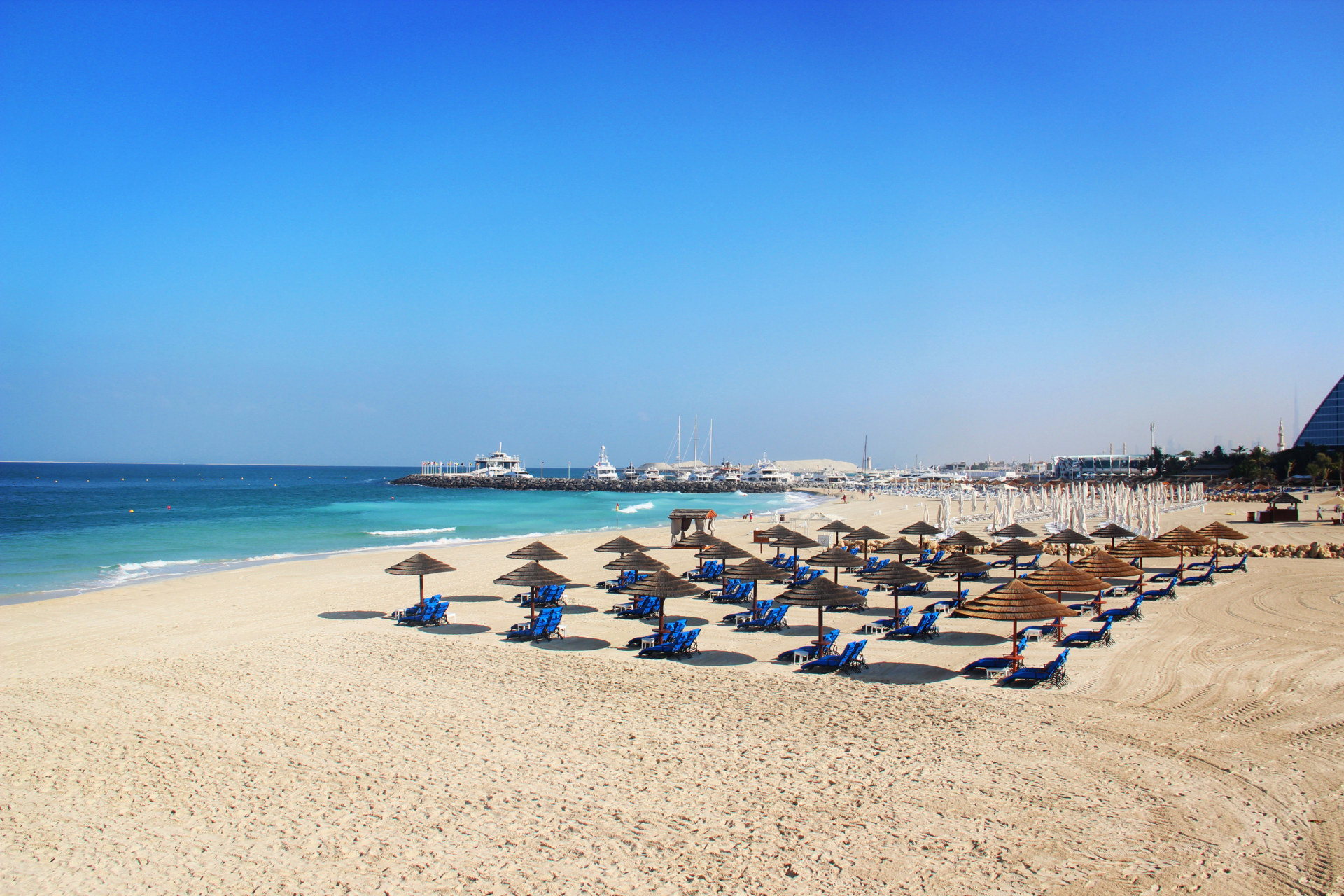 Imagine pearly white sands that stretch as far as the eye can see, a tropic climate, clear skies and a perfect blue sea. Located on the south coast of the Al Fahidi Historic District, Jumeirah Beach has all of this and more – there are many hotels, resorts and a shopping centre that line the beach front. Relax for an hour or two under the warmth of the sun and you will find yourself feeling so relaxed that you will not want to leave!
3. Take a water taxi across Dubai Creek
Stretching 8.5 miles from the Gulf and running between Bur Dubai and Deira, Dubai Creek is a stunning vast expanse of saltwater. Whilst travelling in a water taxi 'dhow' boat (also known as an abras), cast your eyes upon the glorious skyscrapers as you pass underneath the bridges on your way to the creek gardens.
4. Dubai Museum
Situated in the heart of Al Fahidi Historic District, Dubai Museum was built in 1787, making it the oldest building in Dubai- complete with cannons and old battlements! What was once a palace, garrison and prison now stands to be a museum for historical pieces and exhibits from many excavations.
5. Al Fahidi Historic District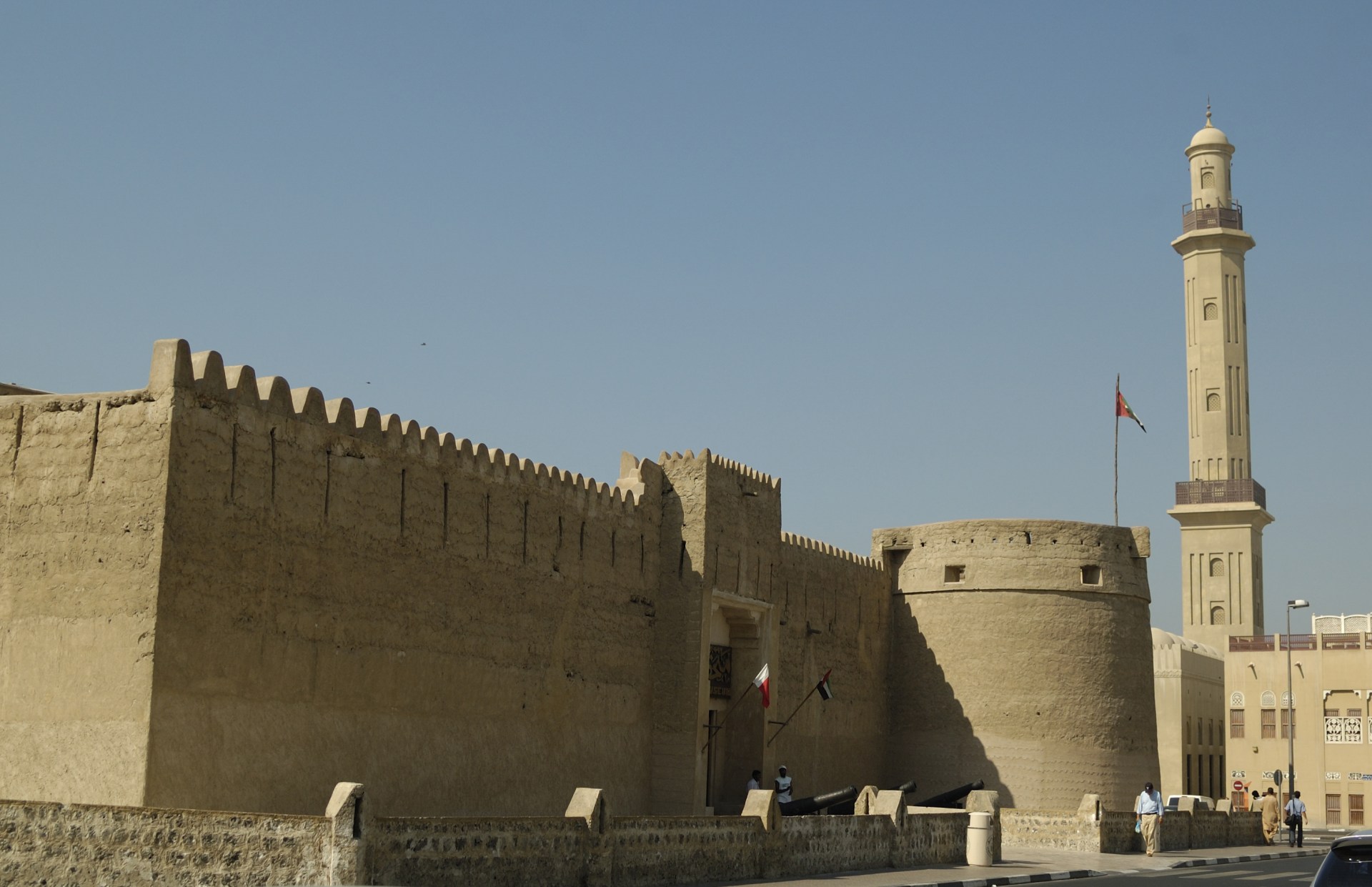 Be transported back in time to the wonders of yesteryear that are held within the walls of Al Fahidi Historical District, one of the oldest heritage sites in Dubai! The architecture is a mark of true innovation; wind towers sat atop of the walls that trapped wind and directed it down into the houses, much like a form of air conditioning! Beautifully decorated courtyards signify the housing areas of the wealthy families that have now been converted into a range of shops, cafés and galleries.
6. Dubai Mall
Dubai Mall is next door to the Burj Khalifa skyscraper, so naturally its shopping mall cousin had to be big, impressive and one of a kind. Open from 10am-12pm and more like a city, the mall has four floors and over 1,200 stores! At the fountains, there are shows that begin from 6pm which are a must see, as well as the aquarium.