Chicago, Illinois was first built as a port between the Great Lakes and the Mississippi Watershed. It has proven to be a city of immense growth; after rebuilding in the wake of the great fire of 1871, the bustling metropolitan grew to be the international hub of commerce, trade, technology and transportation that it is today. As well as being the third most populous city in the United States, Chicago is home to O'Hare International Airport, which is considered to be the busiest in the world. There is so much to experience in the Windy City, such as beautifully manicured parks, sandy beaches and some amazing museums. Read on to find out what cannot be missed on a day trip to Chicago.
1. Lincoln Park
Named aptly after America's 16 President, Abraham Lincoln, this award-winning park is full to the brim with activities, amenities and beautiful shrubbery. Take a leisurely walk by the river, or visit one of the many buildings that are on the side that is adjacent to the Lincoln residential area, such as the Lincoln Park Zoo, Chicago History Museum and the North Pond Nature Sanctuary.
2. Chicago Riverwalk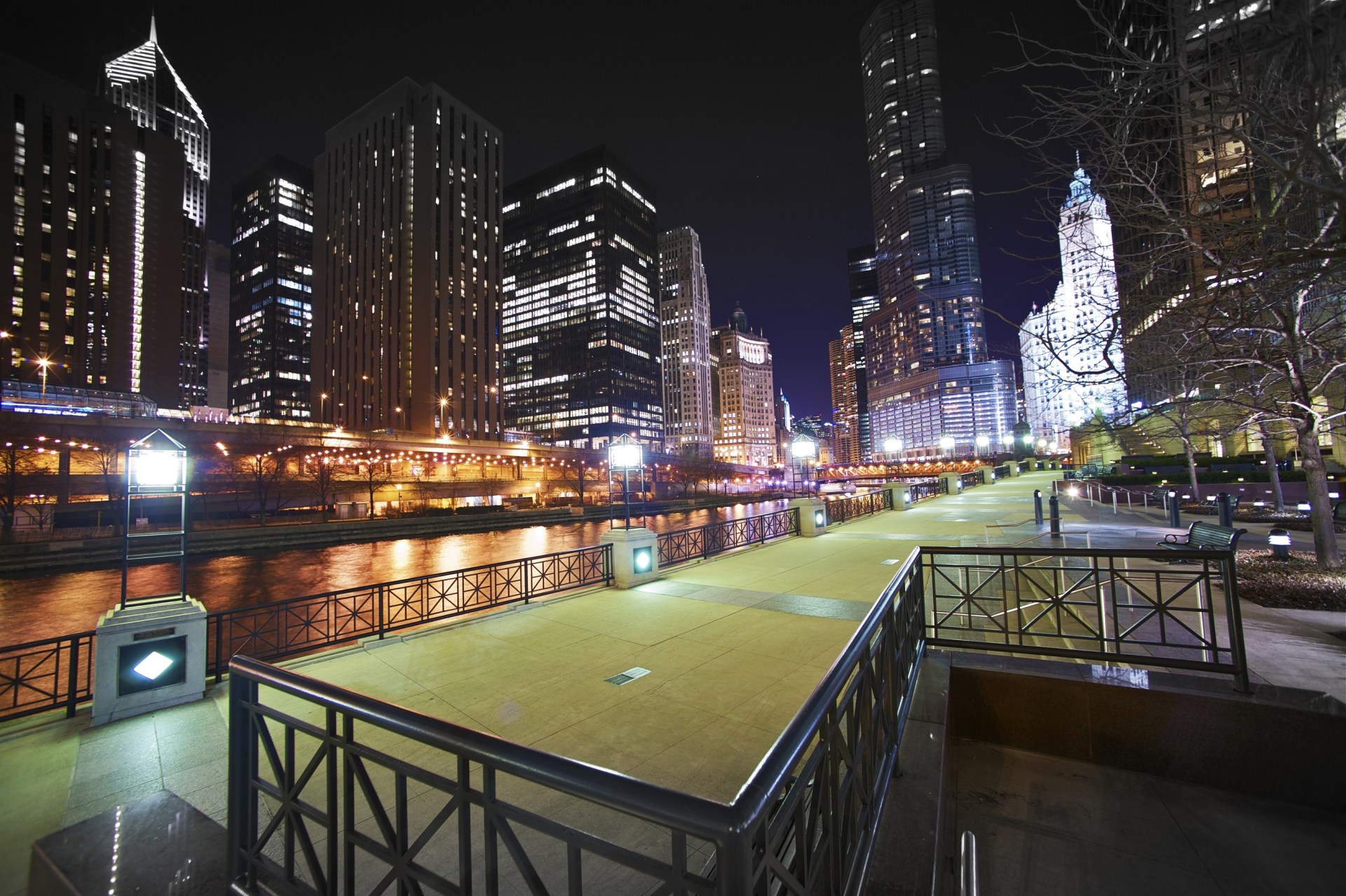 Head over to the Riverwalk, where contemporary dining and artisan shopping meets leisurely walks by the river. Make sure that you look around every so often, as you will see the best view of the Chicago skyline from the ground!
3. 360 CHICAGO observatory (formerly John Hancock observatory)
Towering above the city at 1,127 metres, the 360 Chicago building offers an observatory on the 94 floor, complete with a corridor that protrudes from the building and is tilted at 30 degrees! If that wasn't enough, there is also the highest recorded indoor swimming pool on the 44 floor Sky Lobby – convenient for if you need to cool down after a bite to eat in this 95-floor restaurant.
4. Grant Park
With many entrances, such as those on Randolph Street to the north, this wonderful park overlooks Lake Michigan and as well as being a great place to wander around the stunning gardens, many events are held here, making it one of the more popular gardens in the famous Chicago Park District.
5. North Avenue Beach
Take the time to relax on the powdery white sand of North Avenue beach and soak up the sun, or indulge in some retail shopping in the many shops that line the beach side and finish off with a bite to eat at one of the many restaurants.
6. Green Mill
Be transported back in time to the 1930's and 40's at this classical jazz bar. Teaming swanky jazz music with tasteful décor, you can be sure to have a fantastic night at the old haunt of Mr Al Capone himself…