Budapest, the beautiful and charming capital of Hungary, has an array of UNESCO World Heritage Sites to explore. Check out our list of the highlights to be found in this magical place.
1. Take a cruise down the Danube River
Looking for a different perspective on this beautiful city? Then take an evening cruise on the Danube River. Many boat tours include a buffet dinner and drinks as part of the experience. If you'd prefer to see the wonderful Danube during the day, then opt for a coffee and cruise option.
2. Walk across the Chain Bridge
This is one of the first bridges that linked up Buda and Pest. Built in 1849, this is indeed a sight to behold. The walk across is relatively short and has beautiful views no matter which way you decide to stroll. Don't forget your camera!
3. Enjoy some goulash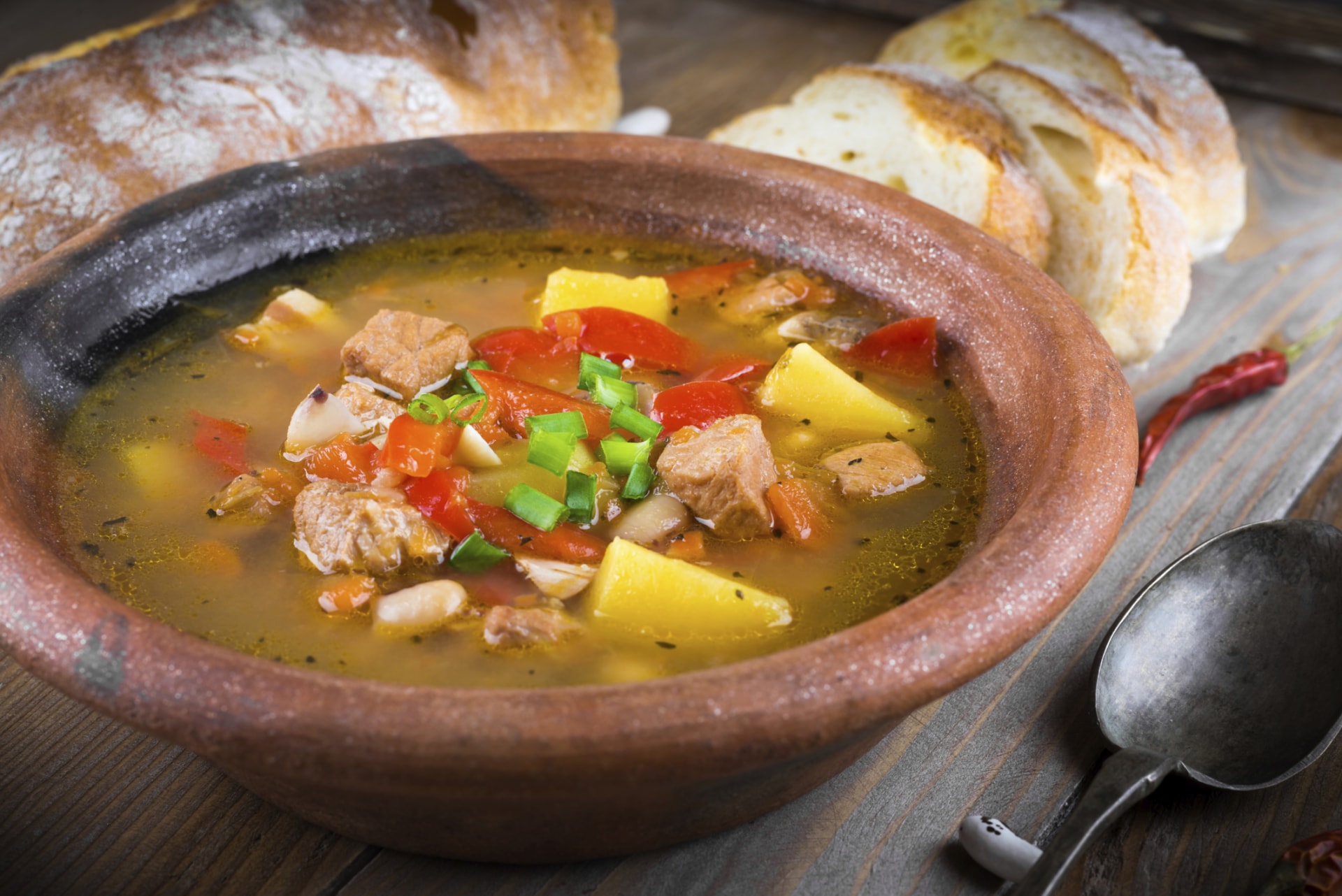 This hearty stew is one of Hungary's staple meals and like many local dishes, is usually full of flavour and spice. Authentic goulash (gulyás) is a beef dish cooked with onions, paprika powder, tomatoes and some green pepper. If you are looking for some sweet treats for dessert then try Hungarian pastries or palatschinke (crepes).
4. Visit Castle Hill
Castle Hill, with stunning views over the rest of Budapest, is the number one must-see sight in the city. It is a UNESCO World Heritage Site and includes some significant medieval monuments and museums - make sure you take time to see the Royal Palace, Matthias Church and the Fisherman's Bastion.
5. Walk around the Hungarian National Gallery
Located in the former Royal Palace of Buda, the Hungarian National Gallery has the largest public collection of fine art in the country. It includes medieval, gothic and renaissance art from Hungary and works from famous national sculptors like Károly Alexy and Maurice Ascalon. A definite treat for any curious art lovers.
6. Relax at the Széchenyi Baths
Budapest holds the title "City of Spas" since the year 1934, as it has more thermal and medicinal water springs than any other capital city in the world. There are 118 springs in Budapest, providing over 70 million liters of thermal water a day. The temperature of the waters is between 21 and 78 Celsius.
Budapest's thermal waters were enjoyed by the Romans as early as the 2nd century, but it was only during the Turkish occupation of Hungary in the 16th century, that the bath culture really started flourishing.
Today, there are 15 public thermal baths in Budapest, not counting the private thermal spas established in some luxury hotels, such as the Ramada Plaza, Thermal Hotel Margitsziget and the Corinthia Royal, which have their own spas.
It's one of the best ways to calm your senses after a long day of travelling and see some awe-inspiring architecture. Opened in 1881 and expanded into the 20th Century, the Széchenyi Medicinal Bath is the biggest of its kind in Europe. It is a prime example of Hungarian architecture and opulence from a bygone era.
7. Go on a cave tour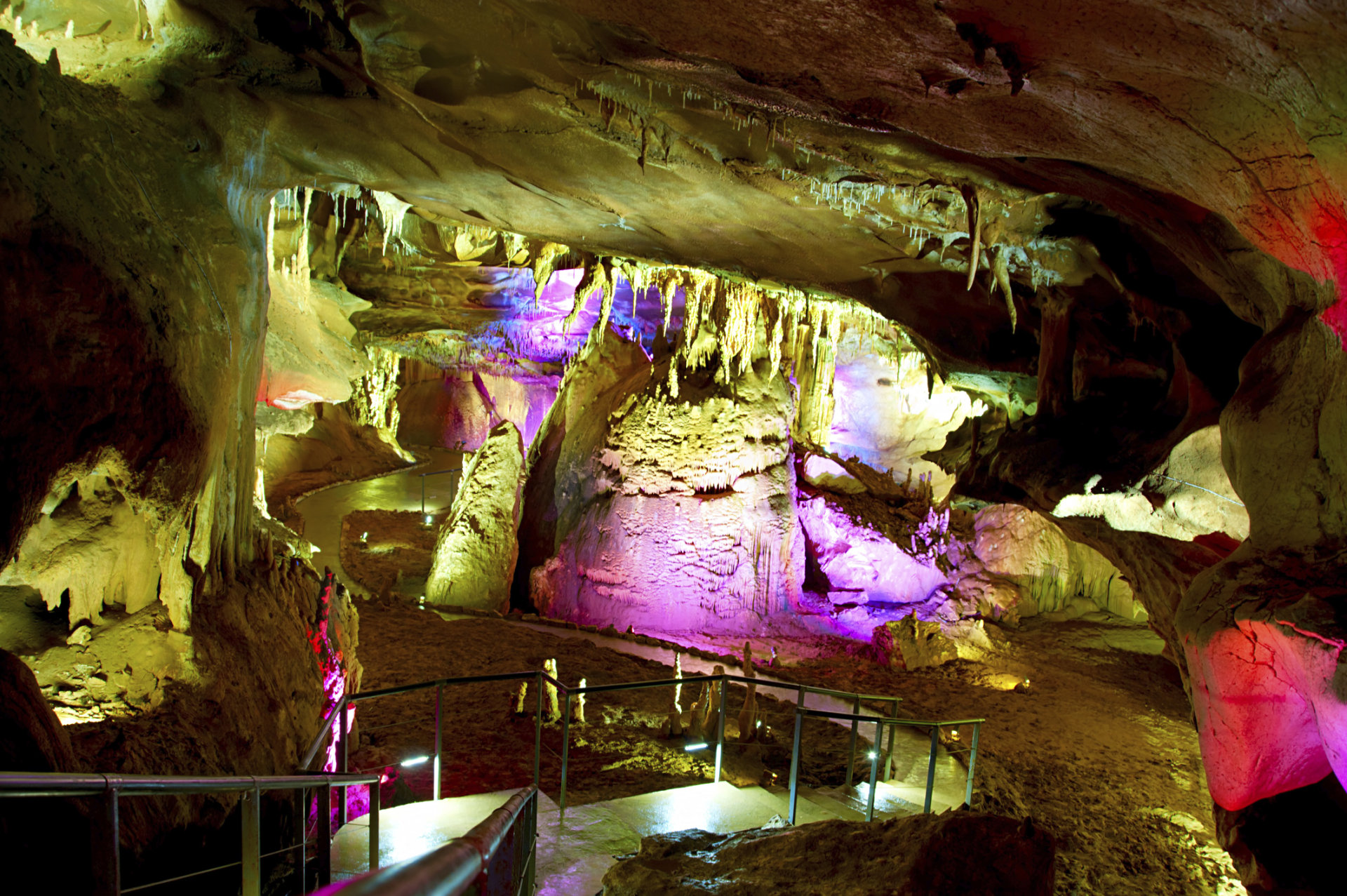 If you are looking for an adventure then the exciting cave tours are perfect for you. Most people are not aware that Budapest is built on limestone, and the famous thermal springs that run through the city have created an incredible cave system, which is over 120km long. There are two cave tours you can do, without any previous experience - Szemlő-hegyi Cave or Pál-völgyi Stalactite Cave.