Navigating around Brussels on foot is a delight, whether you are walking among the stunning gothic architecture and quirky shops on the side of the impeccably kept streets, or browsing the chocolate shops. With a wealth of museums and other tourist attractions, a day in the capital city of Belgium is a day best spent cramming in as much as you can, in terms of activities and sights to see, not just the tasty waffles…
Atomium
image: Wikipedia author: Mike Cattell
The Atomium is the epitome of innovative design; originally built for the 1958 Brussels World fair, the building stands 102 metres tall and consists of 9 spheres that are arranged in the shape of a unit cell of an iron crystal. 5 of the spheres are accessible and contain exhibits, whilst the top sphere is a restaurant that has amazing views over Brussels.
Mini-Europe

Located at the bottom of the Atomium, Mini-Europe is a series of mini reproductions of famous European monuments. It is really something to be explored – seeing all of these famous structures at a 1:25 scale allows you to each monument in minute detail.
Parc du Cinquantenaire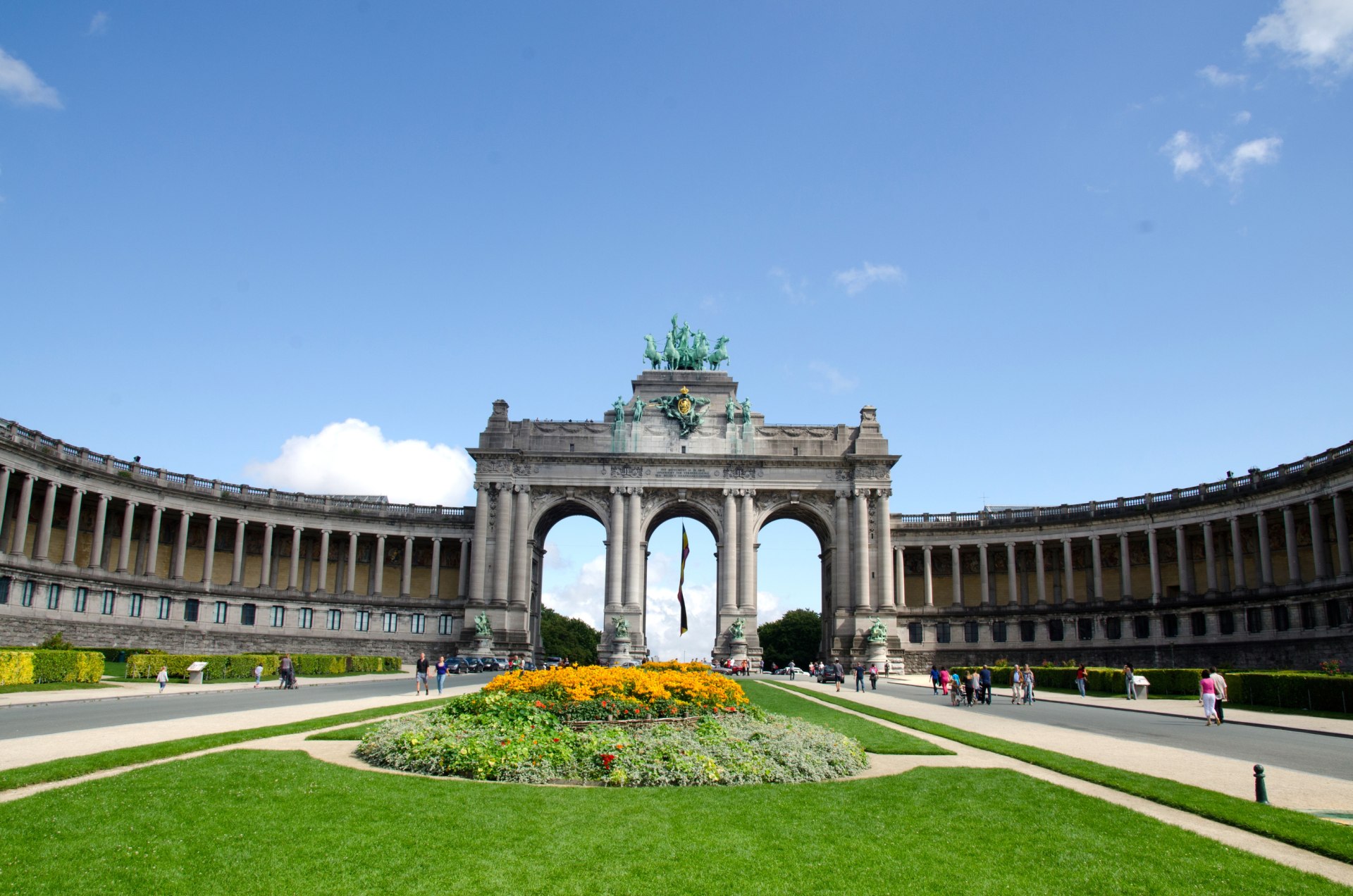 Also known as Jubelpark, or Jubilee Park, Parc du Cinquantenaire is a public park that spreads across 30 hectares. A stately u-shaped building that includes an arch covers most of the park and was built to commemorate the 50th anniversary of Belgian independence. Jubelpark hosted a number of events at the turn of the century, however, in 1930 it was decreed that the park was to be used for leisure. Today, a number of museums occupy the building, including the Cinquantenaire and AutoWorld museums.
Brussels Town Hall

Brussels Town Hall is a jewel of Gothic architecture; dating back to the 15th century, a plethora of paintings and sculpture decorate the interior, making the Town Hall a double threat of ultimate beauty. Guided tours are available to gain a historical insight behind the majesty of the building.
Place Royale

Place Royale is a building built around 1773 in place of the former palace of Coudenberg and is another wonderful example of how intricate and ornate the architecture of Brussels is. You have to see it to believe it!
Coudenberg
image: Wikipedia author: Reino Baptista
If archaeology is of interest to you, then read closely; Coudenberg is a hill in Brussels that was once the site of a castle. Its foundations are now open to the public, having undergone extensive archaeological excavations that have wielded some impressive results.
Halle Gate

Halle Gate has stood the test of time since the 14th century and has survived to exist today, as one of the last remaining gates from the walls that once surrounded the city of Brussels. Although the portcullis and drawbridge are no longer with us, the structures that enclosed them can still be seen.
Infantry Memorial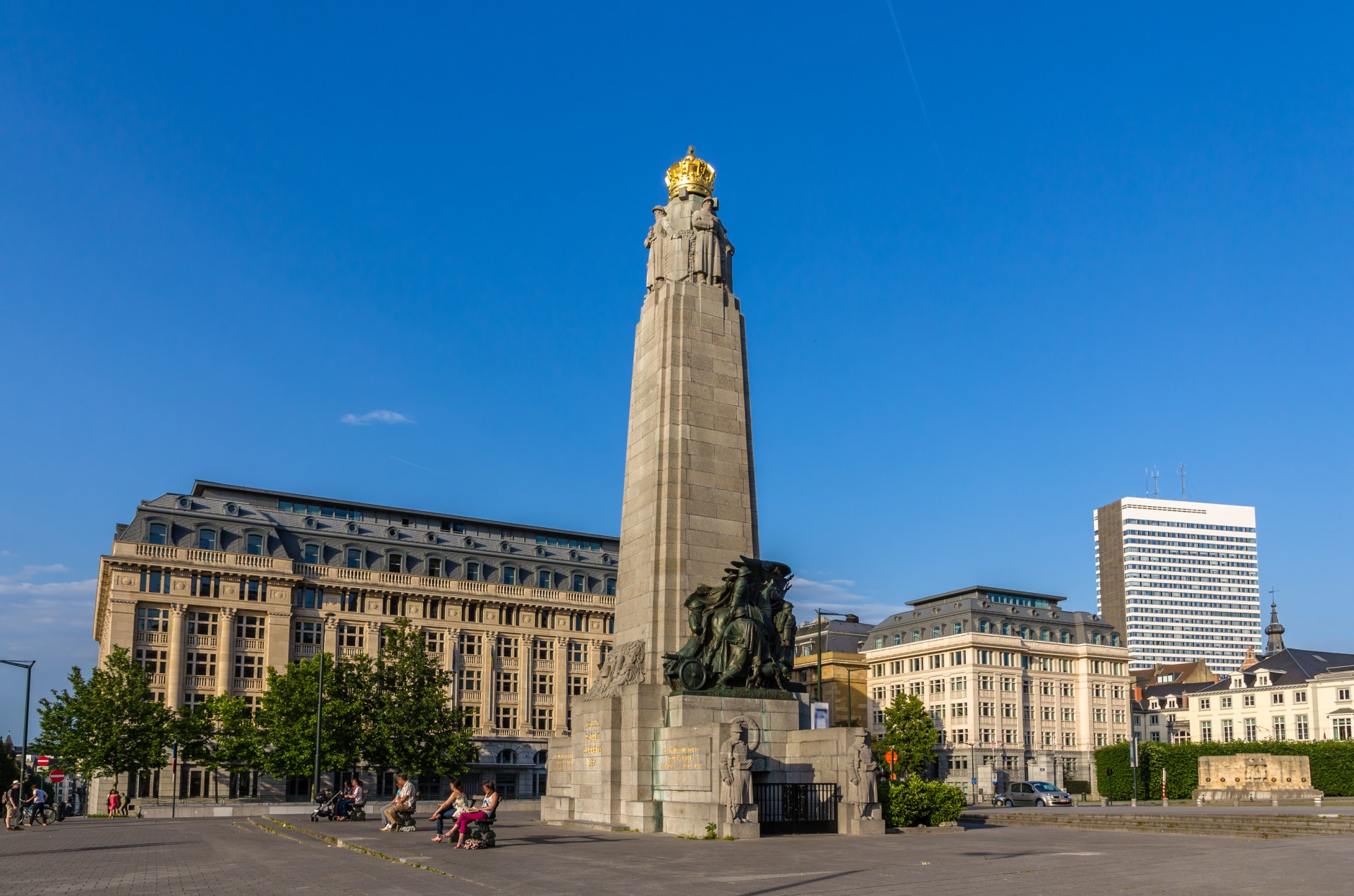 The Infantry Memorial, although a melancholy monument, has to be visited to remember the soldiers that fought in the World Wars.
Botanical Garden of Brussels

Home to a complex and music venue as well as a stunning array of sculptures, the Botanical Garden of Brussels is a diverse location that encompasses beauty in two forms; nature and the arts.
Have you been to Brussels or do you want to go? Let uas know by commenting below and don't forget to upload your pictures to WAYN!